Last Updated on 14/03/2022 by Krishna
I am going to tell you something that is going to save your money if you are a book lover, or you are about to buy a new book. If you spend money on the book, then I'm sure it will help you. Instead of telling you, I'm going to show you how you can download any book. Before starting, you need to know the full name of the book.
Let's begin.
First of all, I'm going to search for hacking books on google to choose a book.
Now the second step is to choose the book. I choose penetration testing a hands-on introduction to hacking by Georgia Weidman.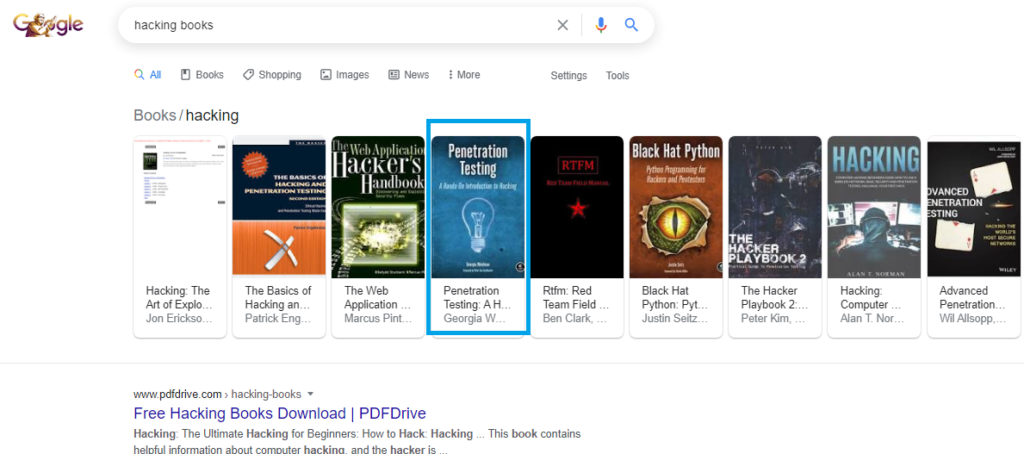 Now click on it, and a new tab is open with the full name of the book.
To find a pdf of the book, you have to add a keyword after the name of the book which is filetype: pdf, And press Enter. Now look for a link that contains pdf after the link, as shown in the figure.
If you are not able to find it, then go to the next page or try it by using the author's name after the book. And click it. After click may be your download start or open in pdf form as you can see in the below figure. You can see the full version of the book that contains 531 pages in it. And you can download it by click on the download option. Your book now downloads. You can use this technique to download any book.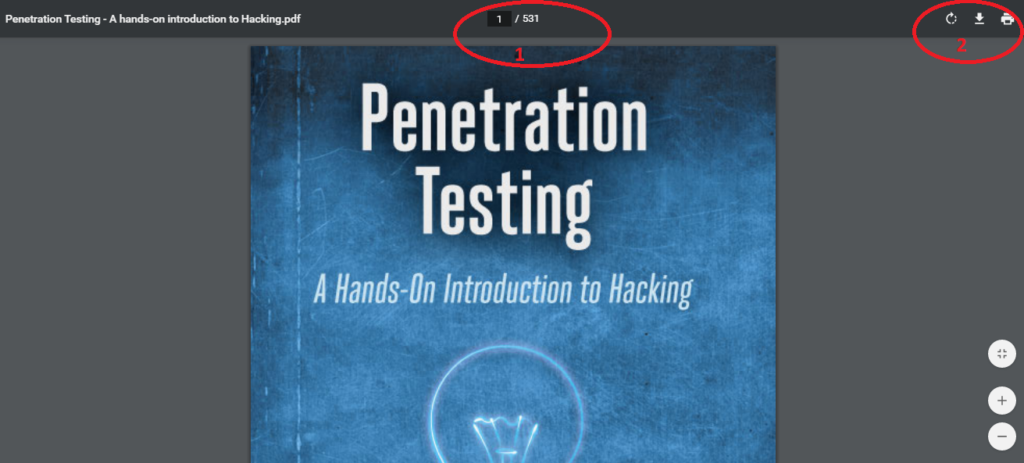 The keyword that we use to find the book is a Google dork or also known as Google hacking or google search operator. There are so many keywords available that can make your life easy. You can learn more about it on the internet.
Note: It works in almost every book. But some book is hard to find so please don't get panic if you are not able to find any book.