Last Updated on 23/09/2022 by Krishna
Crownit is an app that asks you to provide a review on some product, app, and service. The product that we use in our daily life. Apps and services we use to buy food, cloth, grocery, and electronic items. All we have to do is review how we use it, its advantages and disadvantages, and what we think about that product. And in return, Crownit will give us some monetary reward. Steps are so easy to use Crownit.
What kind of survey does Crownit ask?
The survey will be related to some products, services, and apps. The product that we use in daily life like soap, deodorant, makeup products, eating products, and drinking product. We are only reviewing it, so you don't need to worry about your security. According to Crownit, they use it to improve their product. The survey is all about what we think about these products and services. We are reviewing this for the company, and the company is giving us some monetary reward. These survey only takes 5 to 10 minute to complete. So, you don't have to give much time to it.
What are the prerequisites for using Crownit?
There is only some prerequisite for using Crownit. You only need a mobile number and a Paytm account with that mobile number. So you can get your money directly to your Paytm account.
What are the Pros and Cons of Crownit?
Pros:
For money withdrawal no need to wait for any fixed amount.
Money directly paid to Paytm account after survey approval.
Cons:
The Crownit app does not work well, so use a web browser for filling out surveys.
Almost every time, they send too many messages per day for the survey, which is troubling.
Sometimes our survey is disqualified, which means we will not get money for that survey.
Steps to use Crownit App:
Open the Crownit website and click on take survey or click on the link that Crownit sends you over message.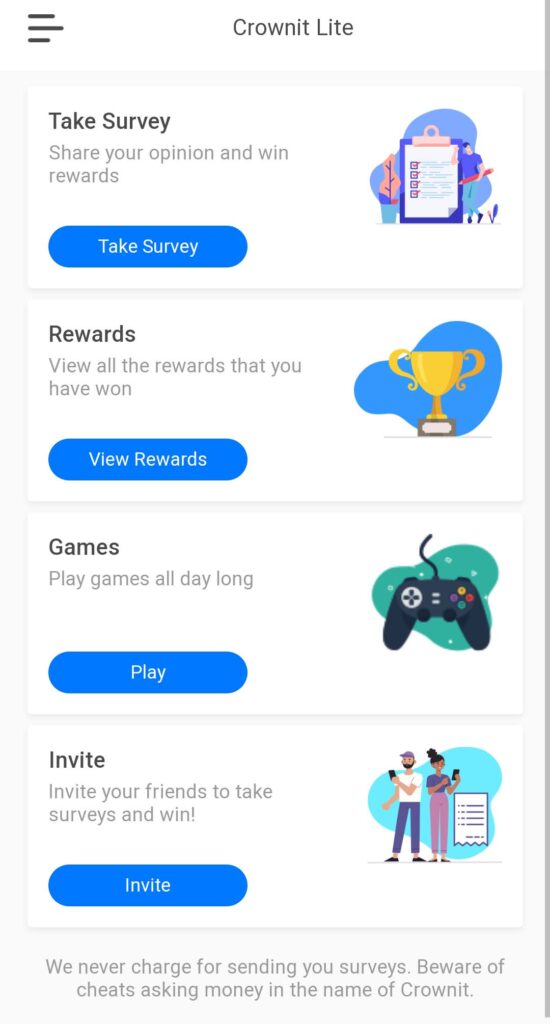 Login with your mobile number and make sure that your mobile number has a Paytm account.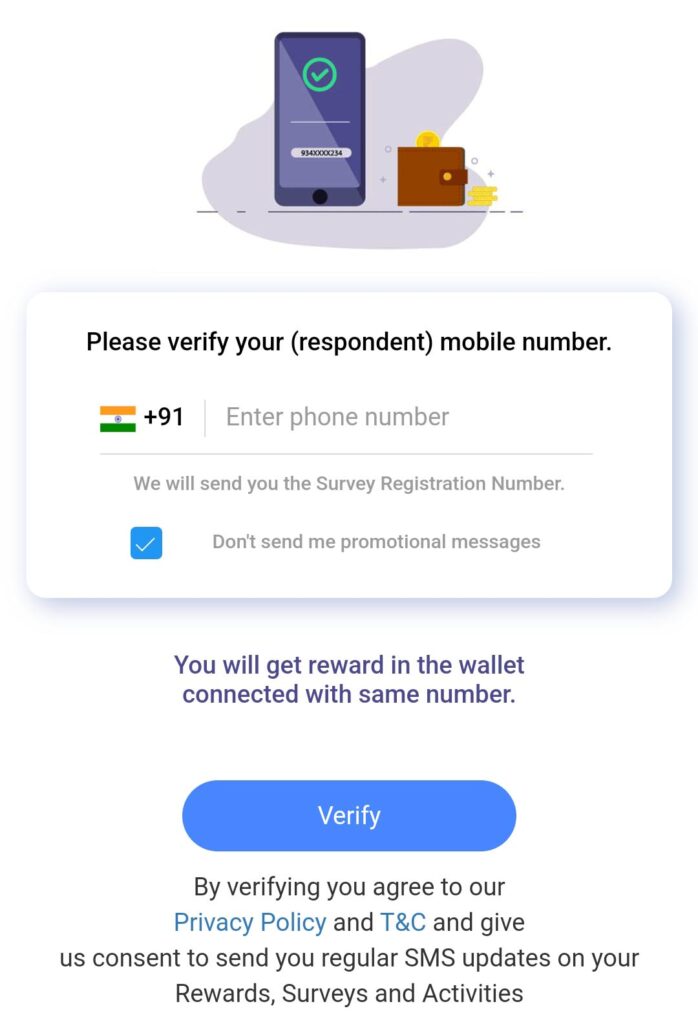 First, Crownit asks for some details about you to start the survey. After that, it will redirect you to the survey page.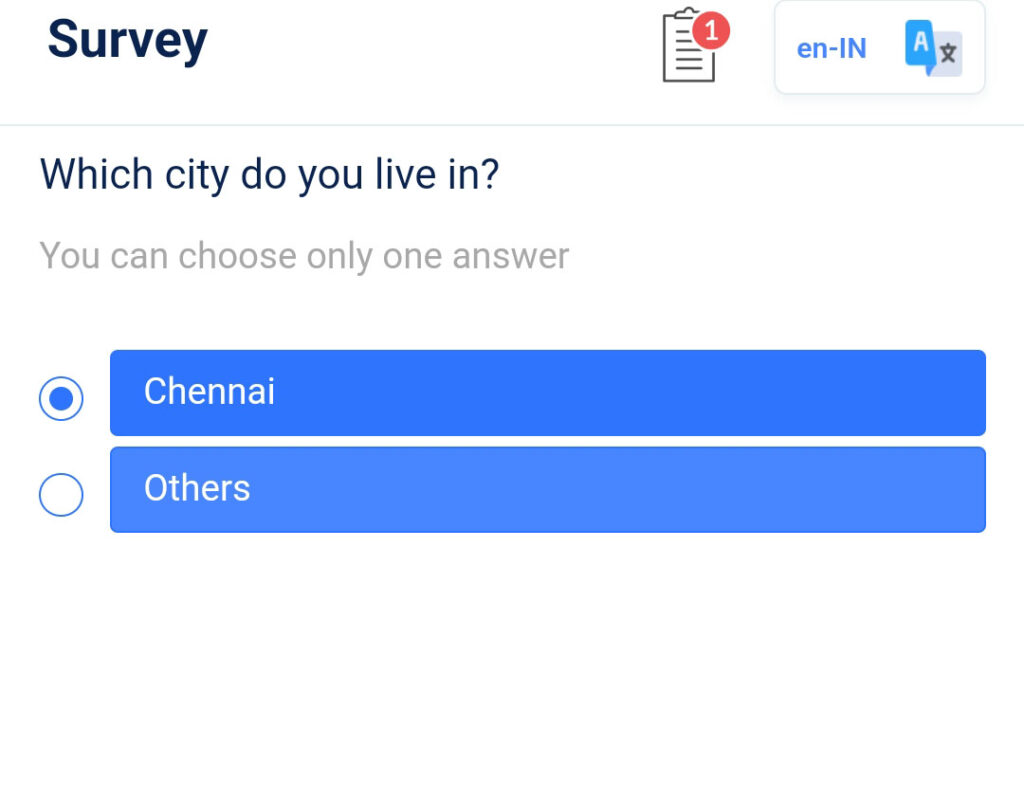 Fill in the details one by one. And please fill in correct data, not some wrong or unreal.
After completing the survey, it will tell you either you disqualified the survey or wait for the approval.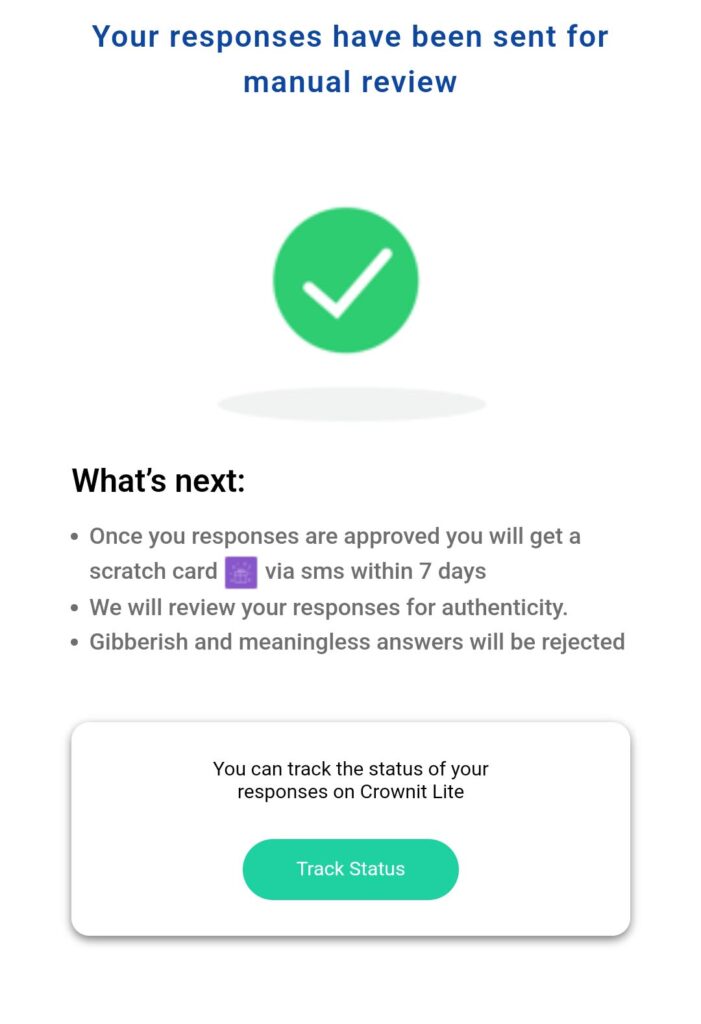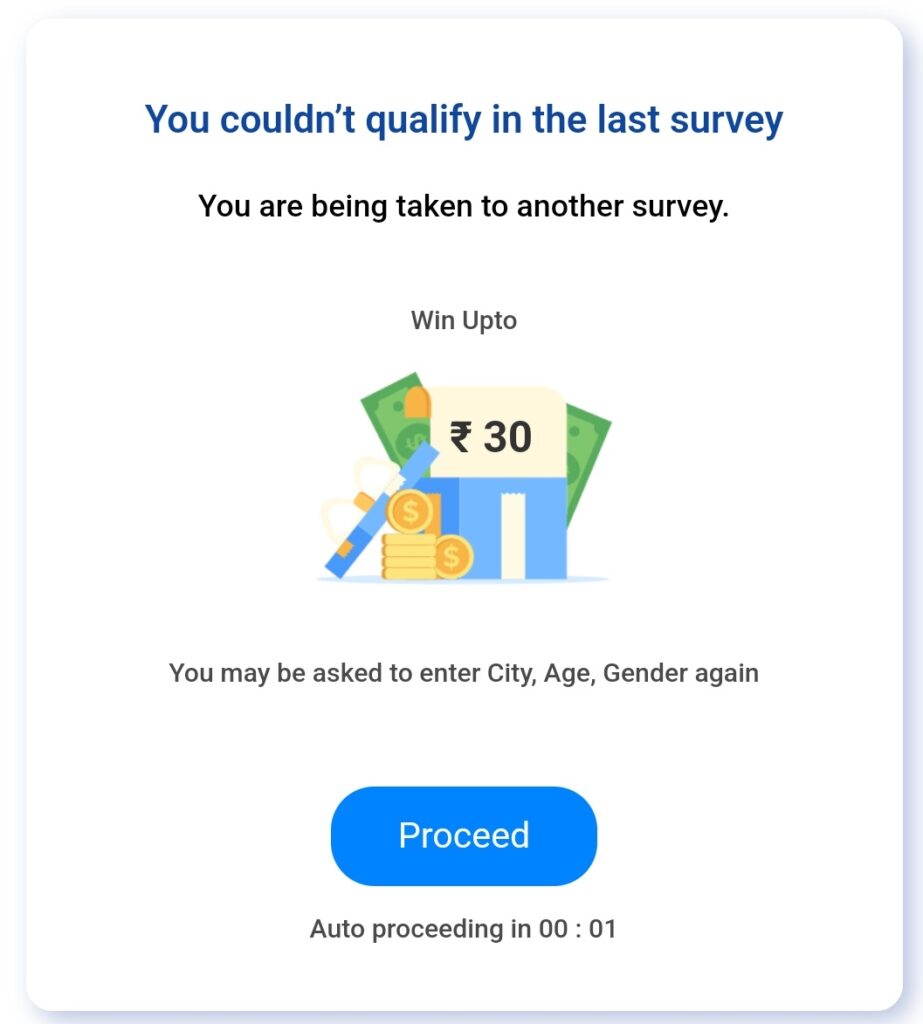 If you have qualified in the survey, wait for the approval. And if you don't qualify, then wait for the next survey.
After survey approval, you will get reward money in your Paytm account.
Click on the view rewards to check the status or click on the three lines and after that click on rewards to check the status of your reward.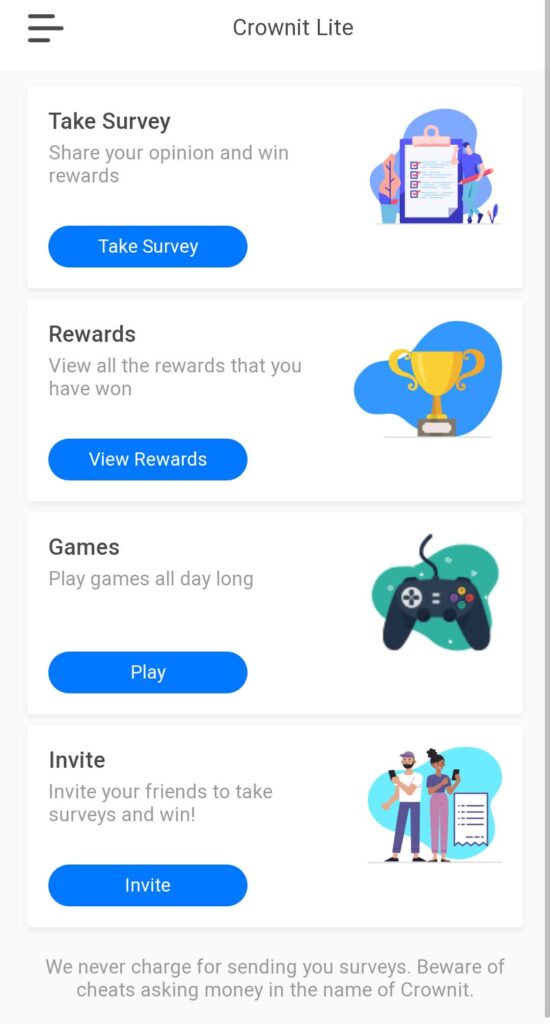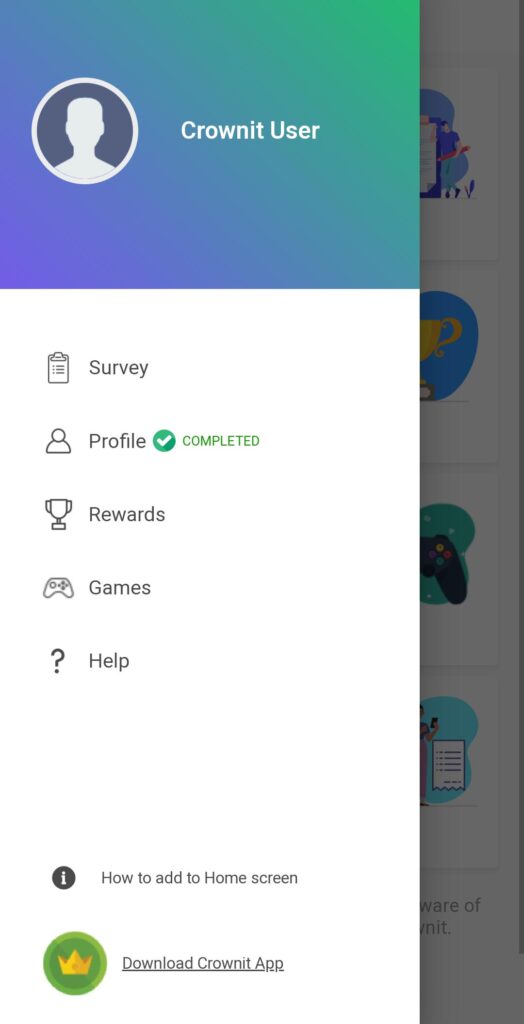 Reward status will look like this.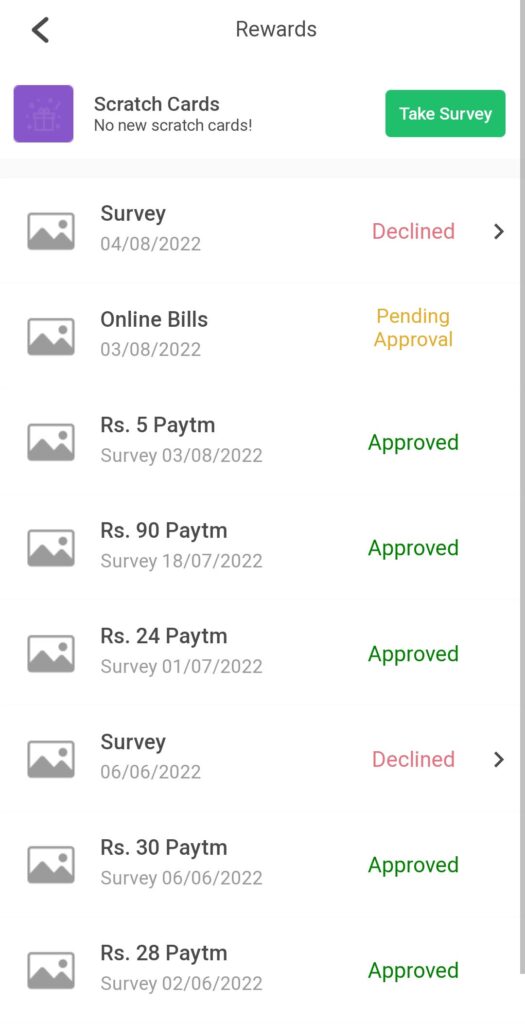 There are some other apps available for surveys and rewards. But in those apps, you have to wait for a certain amount. And after reaching that specific amount, then you can withdraw your money. If you are living in India, then to get your money, you need a PayPal account. You can easily make a PayPal account if you don't have one. Or you can use an amazon gift card, some apps provide this too. But if you are a Crownit user, you will get your money in your Paytm account. You can use that money in any way you want. Use it for recharge, buy items, or pay bills it is up to you. You can also try affiliate marketing to earn money online. If you want to know more about affiliate marketing, then read our article on the top 10 affiliate networks.
If you are facing any problem regarding Crownit, then please comment. We will give you some suggestions if we have any.