Last Updated on 04/04/2021 by Krishna
To download youtube videos without any external software, you need to know some websites. Some websites on the internet offer to download youtube videos in your desired format. By the way, Youtube does not have an option to download its content directly on memory.
Does Youtube provide any download option?
Yes, Youtube provides an option to download videos and watch them later. But you cannot share it. It takes memory in your storage, but you cannot access it from there. You need to access your downloaded content from youtube. And one more thing, you are not allowed to download every video on youtube. To do this, you need to buy a premium. Youtube does not have any feature to download the video directly into memory that is sharable. To do this, you have to download some external apps or software. But we are going to talk about how we can download without downloading any external apps or software.
Is it legal to download videos from youtube?
No, Youtube does not permit you to download its content on your memory. Therefore it does not have such features. Download video and use it for sale, promotion, etc. are not allowed. It is illegal. But if you are downloading it only for personal use, then there is no problem.
Download Youtube videos without any external software
To download youtube videos without any external software, you need to follow some steps.
For desktop users.
1. Play a video that you want to download.
2. Add "ss" before the domain name and hit enter.

3. After that, you are redirected, to a new website named 'Savefrom'.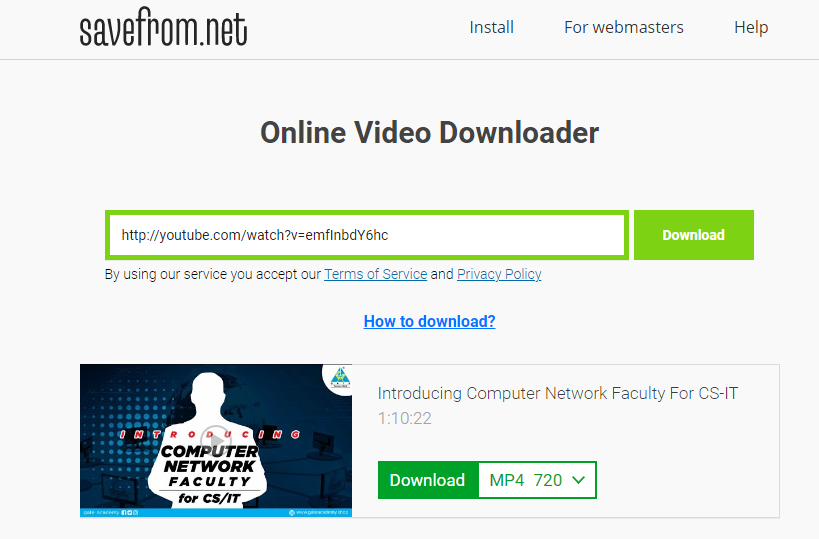 4. On that website, you see an option to select the format of the video. Select your desired format.

5. Press download, Now your downloading is started.
For smartphone or mobile users.
The step is the same for the mobile user. But the youtube app does not allow you to edit its URL. So You have to copy the URL and paste it into a browser. And then proceed.
1. Go to the share option and copy the link.
2. Open a browser and paste that link at the URL section, and hit enter.
3. Add 'ss' before the domain name and hit enter.

4. Choose format and click download.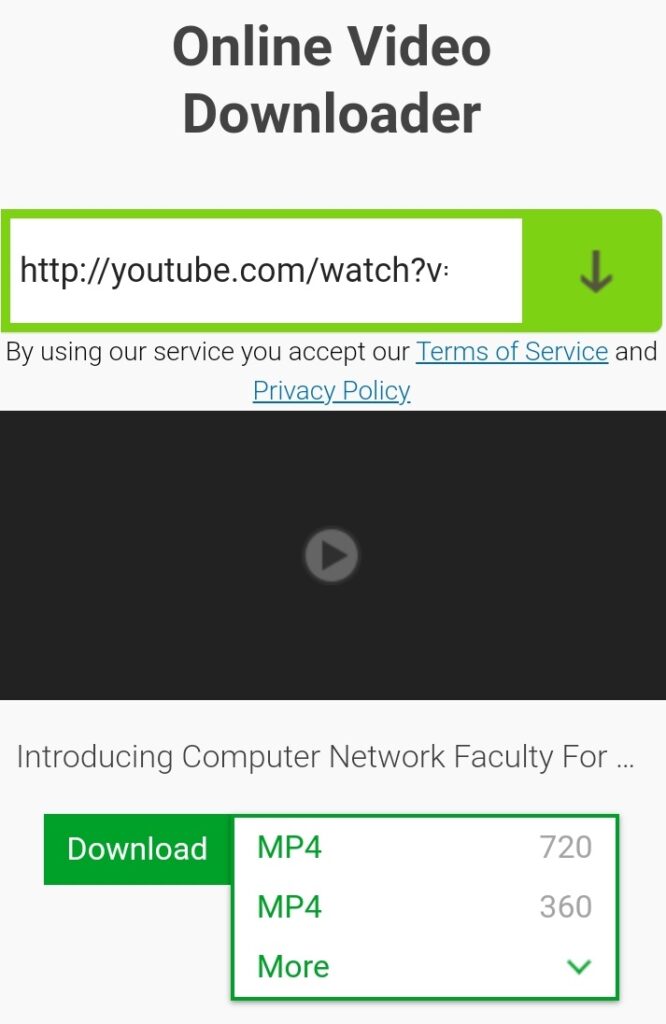 Note that while choosing the format, check that if the mute is placed next to the format, then please do not choose that format. Because that format does not have audio so please stay away from that format. Except that you can choose whatever format available there. You can use this method to download any video that is on youtube. And You can access this video in your download folder of your browser. You can share it and use it for your personal use.
If You are a book lover and want to download books in pdf format. Then you can download any books with the help of the google dork technique. If you are interested in download books, please read our article on download books.