Last Updated on 10/03/2022 by Krishna
Do you know the Rules of your Life? Or do you know yourself? You might be thinking that what a silly question. But I can say that you know very little about yourself. If you want to test my point, ask yourself a rule that applies to you. If you haven't thought about it even once, how can you say that you know about yourself? And if you have even a single rule, you'll understand what I'm about to say. We can achieve anything with our Rules. So, let's know about these rules.
Rules of Your Life.
People generally look over to successful people to find the secret of their success. It is okay for motivation. But if you try the same method or rule in your life, it will not work as the way it did for that person. Everyone is unique in itself. And everyone has their own rules. Some people find rules for themselves, and some define rules for themselves. It is up to you. What do you want to be? You want to find the Rules or define the Rules. And some people are nothing but copycats. But if you truly want to achieve something big, make your own rule. I'm not saying that if you try someone's rules of success, then you will not succeed. What I want to say is before using others' rules in your life, analyze them first. And if you think it applies to you, use it, otherwise do not.
What are these rules of your life?
Rules are nothing but statements that tell you what to do and what not to do. You already know the line "Honesty is the best policy." It's a rule, but whether it applies to you or not, we can't say until you use it. But, of course, this will apply to someone. Some general rules apply to almost everyone. But there is always an exception. If you want to do something different and bigger, then it is good to have something different from others. So, make your own rules and achieve whatever you want to achieve.
How to find or define the rules of your life or success?
We all learn from our mistakes. But it is not necessary to learn from own mistakes. We can learn from others' successes and failures. Look at your surrounding carefully. You will see there are so many things going on around you. Learn from the environment you are in. Find something that applies to you or define the rules for yourself. And test whether it is working or not. If it works, use it and always be ready to modify it. Because there are no perfect rules. So don't think that if you have something good, it can't get better. Always have a place in your rule to make it better. And if your rule doesn't work, drop or improve it.
There is one thing that will help you make rules. Imagine all the possibility and pick that is more feasible and test it. If it is working, then accept it, and if it is not working, then leave it. There is one thing I want to tell you there is no fixed time defined for any rules. It is up to you how much time you take to make it perfect. Keep trying and experimenting. It might take one day, one week, one month, or even one year to get your first rule of life. But believe me, it will give you something that no one can give you.
Your strength is your weakness.
It may seem odd, but it is true. Just think for once, what if your greatest strength is gone? Then you will become weak. It is the power that makes you powerful. Here power means any kind of ability that makes you different and useful. Think about your senior. What makes him more powerful than you? It may be position, experience, or knowledge. So, what will happen when these things have gone. I'm sure that senior lose his power. Because of that power, he was powerful. I just want to make one thing clear here never be arrogant.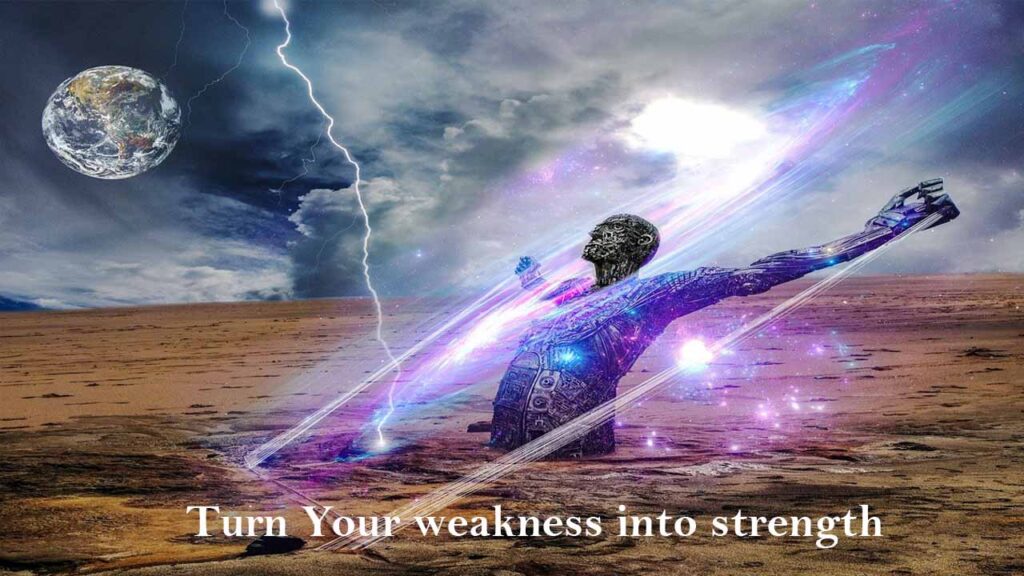 It is also true for weakness. Your weakness can be your strength. Turn your weakness into some good use, and it will work as a power. Think about this Many of us have an overthinking problem. If something is about to happen, then we will be worried too much about it. And we start thinking about it. So, what happens if we divert our minds into thinking only about the solution. In this case, we will get many solutions for our problem. Overthinking can be in good use if you know how to divert your mind a little bit and use it. Just like this, you can turn your biggest fear into your biggest ally. You just need to know how to change the flow.
Take your time while making decisions and accept the result that comes. It will help you to deal with regret. If you have any questions in your mind, then comment. We will try to give you a possible solution to that. You can also reach us on YouTube.