Last Updated on 11/01/2021 by Krishna
Everyone is thinking about switching from WhatsApp to another app. It is due to a new privacy policy of WhatsApp. WhatsApp has announced that it is going to make some changes to its privacy policy, which comes into effect from 8 February 2021. In this new policy, it will share its data with its parent company Facebook. Some people, taking this as a threat to their privacy. Facebook may use this data for its personal use or other purposes. But it's up to you, what are you thinking? About these policies. If you are looking for an app that can replace WhatsApp, Then this is for you. We are going to talk about some alternative WhatsApp app for android users.
What is the alternate of Whatsapp?
If you update your WhatsApp, then you will get a pop-up message like this.
If you click on agree, then it allows Facebook to access your data. It is up to you either to accept or not. Whatsapp gives a user-friendly environment. And some good services like post a story, Check who sees your posts in the group, and other things. So we are trying to find an app that can replace Whatsapp. Here is a list of app that might be an alternate to WhatsApp. So choose carefully.
Alternative WhatsApp app for android users
It has over 400 million active users. One of the cool features of Telegram is that it allows you to add more people to the group than WhatsApp. In the telegram group, you can add up to 200,000 members. There is no limit of any type on size and type of media. It is the fastest messaging app. And you need not worry about the size of the file and storage of data. All the data is encrypted and stored on the telegram cloud. So you need not worry about your privacy. It allows you to send stickers, emojis, and animation. It is free, and there are no ads. A lot of people are using it for making community. It gives you a bots facility. You can use it for some specific task.
In WhatsApp, to share a file, you need to download it first. But in Telegram, you can share files without downloading them. It is a cool feature, isn't it? It has some better features than WhatsApp.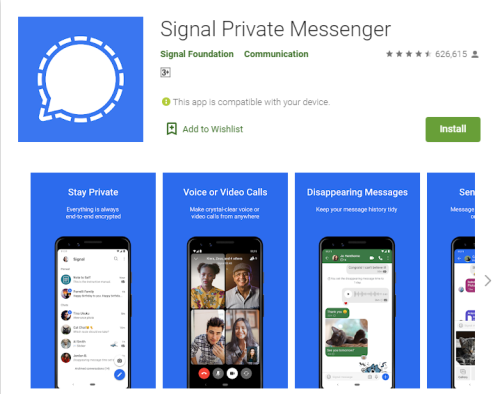 Millions of people using it for messaging. It is free, and it contains no ads. Their data is end-to-end encrypted, so don't worry about privacy. Message can be delivered, even on a slow internet connection. Nowadays, people are switching from WhatsApp to signal, Because of its privacy feature. And because of Elon Musk's tweet use signal. Elon musk is ideal for a lot of people. It may be possible that in the future, it can beat WhatsApp due to its privacy issues. It is reliable, fast, and user friendly. Signal supports dark mode. There calling feature is good too.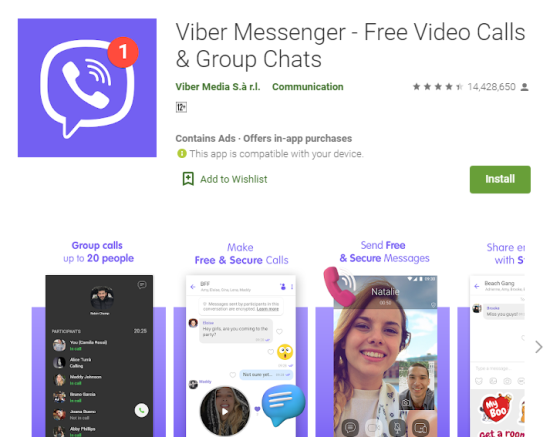 The Viber has over 1 billion users worldwide. It is free of cost. It offers a service that is a secret chat. In this, Your chat will be destructed, after a given time. You can put a timer on it. The data is end-to-end encrypted, and only the sender and receiver can see the data. So it is better in terms of privacy. You can use gif and stickers to express your feelings. You can create your community. Community helps to spread the word.
It gives free voice and video calls anytime and anywhere. You can use the poll option to see the opinion of people. It is downloaded by more than 500 million. You can share images, videos, text, etc. The characteristics of the sticker are awesome. You can find a popular character sticker. You can make a group call of 200 friends. It is globally popular, and its rank is one among 52 countries.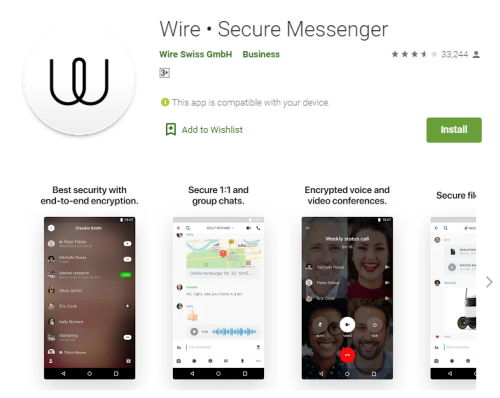 It is open source, and data is end-to-end encrypted. You can use it for sharing files, links, documents, reactions, etc. Wire provides the facility of guest rooms. It is mostly used by business people. You can make a conference and meeting here. It offers a free version for friends and family use. You can use it for any device and Operating system.
Here are some more apps.
These are some alternative WhatsApp app for Android users. Choose your app according to your community.
Have a problem while designing resumes? then read this list of websites. These sites will help you to create an effective resume.