Last Updated on 23/03/2021 by Aditya Kumar
ProWritingAid extension is the best free grammar checker for chrome. By using this app you can improve your style of writing as it marks your writing mistakes beyond the grammar and provides an option to improve them. The ProWritingAid tool analyzes mistakes in your written articles such as overused words, sentence structure, punctuation issues, repeated phrases, consistency, dialogue, pacing, readability, and provides an option to correct them.
If you want to use it in Google Chrome, then simply add its extension. You can find the extension in the Chrome web store or you can simply click on this (ProWritingAid) link and go to the download page. You will also find its extension in the Mozilla Firefox browser. For this, you will have to visit the site https://addons.mozilla.org of Mozilla Firefox. And yes, go through the Firefox browser on this site. Because Mozilla Firefox extensions will only add to the Firefox browser.
And if you want to use it offline too, then you will have to download and install its Windows app. To download you can go to its website. Or you can download it by clicking on this link (Download).
ProWritingAid vs Grammarly
Features
ProWritingAid
Grammarly
1. Free Versions
Yes
Yes
2. Paid Versions
Available
Available
3. Desktop App
Available
Available
4. Android and iOS App
No
Available
5. Monthly Charge
$20 / month
$29.95 / month
6. Quaterly Charge
Not any
Quarterly Plan
$19.98 / month
7. Yearly Charge
$6.58 / month
$11.66 / month
8. Lifetime Subscription
$399 single time
Not have this plan
9. Customer Support
48 hrs
24/7
Is ProWritingAid extension better than Grammarly?
If we look at the features, then the ProWritingAid extension is better than Grammarly. Because in ProWritingAid Dialogue checks, Context-sensitive style suggestions, Contextual Thesaurus Report, Homonyms, Visualize Sentence, Word Explorer are some extra features.
How much does Pro Writing Aid cost?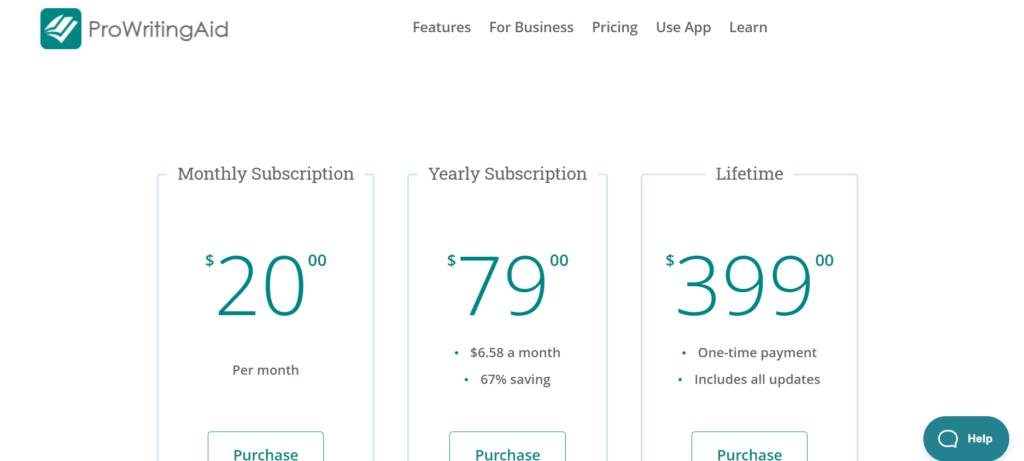 ProWritingAid is better at price. Where Grammarly's subscription is at $29.95 a month. The same ProWritingAid subscription is $20.00 a month. Grammarly has a $139.92 per year subscription plan and ProWritingAid has a $79 per year subscription plan.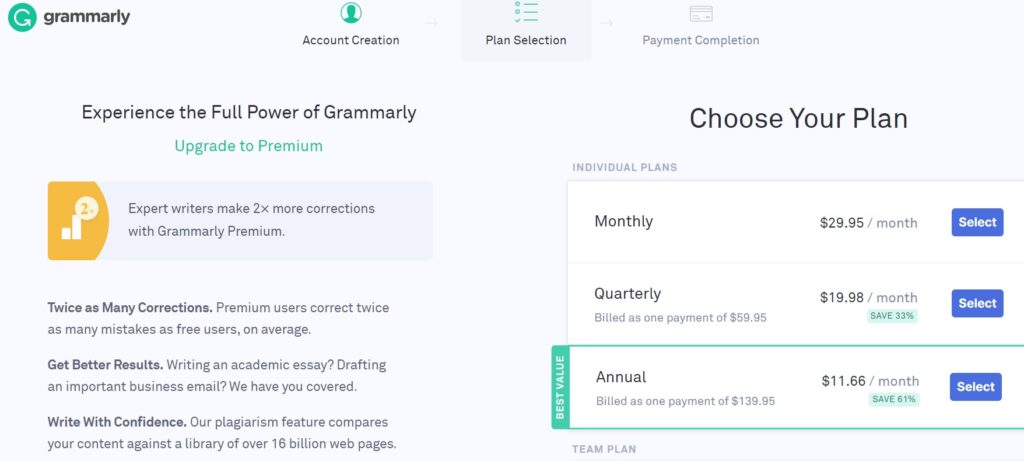 The best thing is that ProWritingAid also has a lifetime subscription plan. Which costs $399. You are getting a lifetime plan in Approx: 5 years of payment. There is no such lifetime plan in Grammarly. Due to which Grammarly becomes very expensive.
Is Pro WritingAid free?
Yes, ProWritingAid has a free version that can analyze only about 500 words. If you get its premium version, then it becomes a more powerful tool. The free version also has sufficient features for writing help.
Is Pro Writing Aid Safe?
ProWritingAid is Safe because it does not save your checked words. It is safe both online or offline. So you do not have to worry because it is secure. Top 10 Chrome extensions that may help you in enhancing your writing skills.
ACCURACY
Grammarly is much better in terms of accuracy. ProWritingAid gives more suggestions, but some suggestions are not accurate. Grammarly only shows valid suggestions. However, the accuracy level of ProWritingAid has also increased significantly. If you want to subscribe to a Chipper, a good grammar checker tool, then ProWritingAid is best for you. However, you can compare these two yourself and decide the tool according to your work.