Last Updated on 14/02/2021 by Aditya Kumar
Top google chrome extensions for writers are
Grammarly.
Evernote web clipper.
SpeechNotes – Speech To Text Notepad.
Read-Aloud: A Text to Speech Voice Reader.
Feedly.
AdBlock Or Adblock Plus.
What are Chrome extensions?
Chrome extensions are small programs, or they can also be called apps that are installed in Chrome. So that Chrome can be made more convenient and user friendly. You can install these extensions in the Chrome browser from the Chrome web store and customize it according to your convenience and requirement. Here you will get Top google chrome extensions for writers.
For Being A Superb Blogger
If you want to work full time on blogs, social media, and the Internet, then you should have superb writing skills. You don't have to worry too much. Because in today's time, so many helping tools have been developed that by using them you can do your work easily. In this article, I will tell you about some similar tools. By using them, you will write content very well. Because as a writer you need a good writing art.
Some of the Top Google Chrome Extensions For Writers are

This is one of the top google chrome extensions for writers. Because if you mistake grammar somewhere in writing, then it explains your mistakes. And also gives tips on improving grammar and word mistakes. If you are writing anything and some spelling or grammar is mistaken in it. So Grammarly will show that mistake from the red line and will also give tips to correct it. So Grammarly extension is very important to have in your Google Chrome. By the way, Grammarly is such an extension that everyone may need. Whether you are writing anything, spelling or Word Mistake happens. Then Grammarly tells you your mistake.
Is Grammarly for free?
Grammarly is a free and paid subscription app, in the free version it only tells spells, grammar, and punctuation mistakes. If you buy its premium, then you will get everything in the Free version, Fluency, Readability, Word choice, Plagiarism detection, Inclusive language, Formality level, and additional advanced suggestions.
Is Grammarly illegal?
No, Grammarly is not an illegal app. Students can correct their Spelling Mistakes, Grammar Mistakes, and Punctuation Mistakes using the free version of Grammarly. This will increase the scoring in your English subject if you use it regularly.
How much does Grammarly cost? How much is Grammarly for a year?
Right now, Grammarly has 3 subscription plans. Of which the first one is free, the second is premium, which is charged 11.66 $ and the third is business, which is charged 12.50 $. Only one user can use premium features at a time in the premium one, but if you take a business subscription, then 3+ users will use the premium feature at a time.
Is Grammarly really worth it?
If you are a writer, it is very important to install Grammarly. It tracks your spelling and grammar mistakes very easily and highlights them so that you can correct them easily. It also helps in saving your time without spending too much time.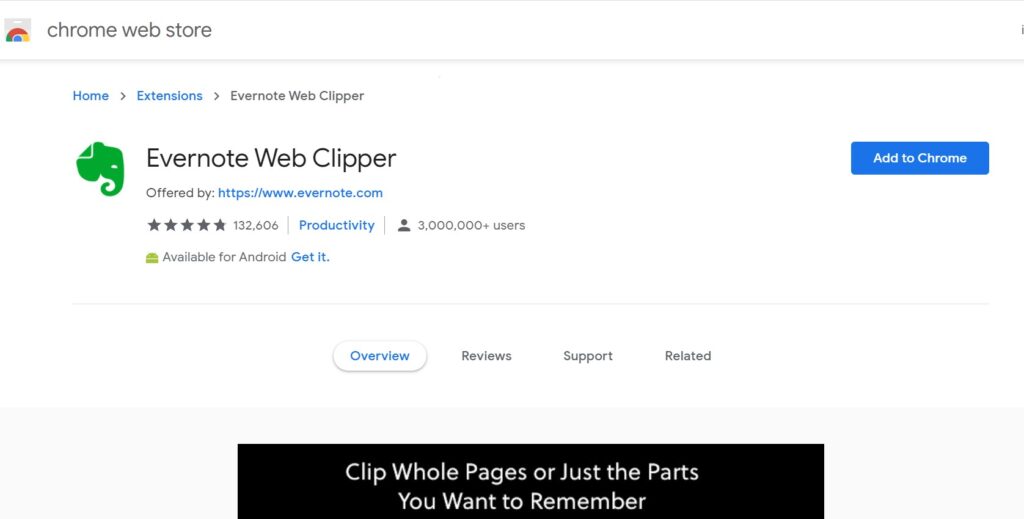 If you are a blogger or writer, then you need to save research ideas, topics, web pages, interesting things. Whatever is more important has to be highlighted. You can do all these things easily with the help of Evernote, and you can see your important lists wherever you are. You can also save and take screenshots with this help. Full web page, full article, or a selected portion of an article, and tags can also be saved in this Evernote. You can also set notifications in it so that it makes you remind your important work in it.
How do I enable Evernote Web Clipper in Chrome?
First of all, you have to go to the Chrome Web Store extension and search by typing Evernote Web Clipper in the search box. The first extension you will see of the elephant logo, you will click on it. After clicking, you will be taken to the next page. Here you will see an option of Add to Chrome and simply click on it and allow it. After adding to chrome, you have to go to your list of extensions and pin the Evernote Web Clipper. By pinning, its shortcut will appear at the top of your screen, which you can click and open in any tab at any time. When you open it, you will be asked to log in, you can just log in with your Gmail ID. After login, you choose the free option. And now you can use Evernote Web Clipper.
What is Evernote and do I need it?
Evernote is a useful tool with the help of which you can make notes, arrange ideas in the right way, make short notes. If you are a writer, blogger, or anything, all of you have to make your research list. You can save all these works in Evernote and you can open it in Android Mobile wherever you are. You can set the reminder so that it reminds you at that time that you should complete your important work.

How do I find Evernote Web Clipper?
You can find it in the Chrome Web Store, or you can simply click on the link below and go directly to that page. And you will have to click on Add to Chrome and it will be installed in your extension.
SpeechNotes is a great tool for all of you. With its help, you can do very fast typing. It is the highest-rated voice to text converter on the Chrome Web Store. You all know that we can speak at a higher speed than writing, so this app recognizes your voice and converts it to text with more accuracy. With this help, you will be very fast in writing and will be able to save time as well.
The Read-Aloud extension reads your written article aloud and does not require you to read it yourself. You can find out by listening that where you need to make changes, where to make spell correction. You can use it on any site whether o a blog site, news site, school site, or any other site. It will read the existing texts on that site and listen to you. Google Docs, PDFs, eBooks will also be read. This extension has features to read more than 40 languages. This will save your time because you need to focus to read, but with the help of this, you do not need to read yourself.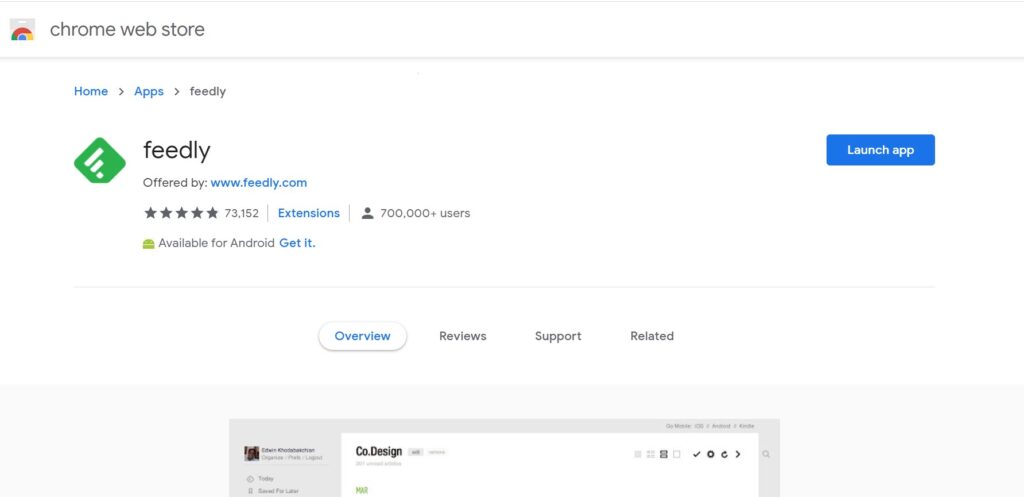 Feedly is a very good and useful extension that shows articles from many websites on a single page. If you want to read updates related to news, some topics, or keywords, without any Ads, then add Feedly. After adding Feedly, you have to sign up and after that, you can create a feed and add the websites you want. After this work is completed, Feedly will start its work and on all the latest posts uploaded, Feedly will show all the content on those websites. With its help, you can share posts on your Facebook page, save tweet pages, save pages on Evernote.
AdBlock or Adblock Plus installs what you like, both extensions have 10,000,000+ downloads. Talking about the rating, AdBlock has been given 4.5 ratings by 295,531 people and Adblock Plus has 4.4 ratings by 172,973 people.
AdBlock has a free version, and Adblock Plus is fully free available. This means that in AdBlock you will not get all the features without a subscription, whereas in Adblock Plus all the features will be available for free.
Summary
Extensions Name
Use
Paid / Free
Subscription Per Month
1
Grammarly
Spelling and grammar checker
Both
$11.66-Premium
$12.50-Business
2
Evernote Web Clipper
Note maker
Both
$2.62-Premium
$6.89-Business
3
SpeechNotes – Speech To Text Notepad
Voice to text converter
Both
NA
4
Read-Aloud: A Text to Speech Voice Reader
Text reader
Free
$0
5
Feedly
Shows many articles from different websites on a single page
Both
$6-Pro
$8.25-Pro Plus
$18-Business
6
AdBlock
Block ads on sites
Free
$0
7
Adblock Plus
Block ads on sites
Free
$0
You may also be interested in affiliate marketing, then you must read this article "top 10 affiliate networks". By using affiliate networks, you can monetise your website and start earning.