Last Updated on 19/05/2021 by Aditya Kumar
What is cryptocurrency?
Cryptocurrency is a digital asset used for digital transactions. The cryptocurrency is designed for the medium of exchange so that transactions can be made strong secure. Cryptocurrencies are not available in the physical paper but are digitally managed altcoins. The first cryptocurrency is Bitcoin, which came for the first time in 2009. After the arrival of bitcoin, a lot of coins were launched for exchange. WazirX is one of them. The cryptocurrency markets are very volatile. That is, there are more ups and downs. You have to generate profit by using these ups and downs. When the price is low, do buy and sell it when the price goes high. In this way, you can generate profit.
From where you can buy these crypto coins?
If you want to buy crypto coins, then you have to register yourself on their exchange. After successful registration, you can buy and sell them. There are many exchanges available here. So which exchange you should use, Simple WazirX.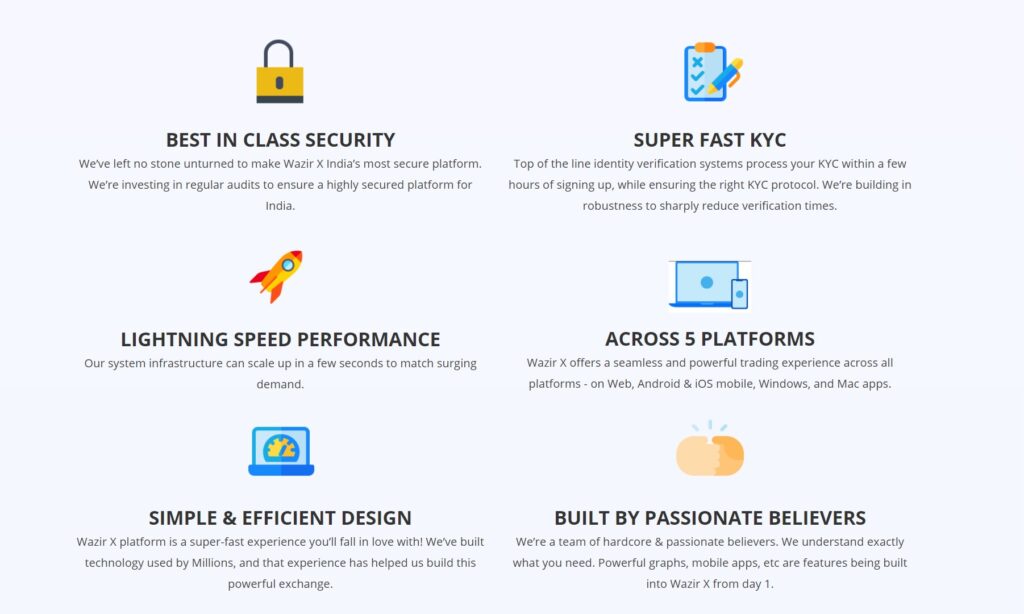 Why is WazirX only?
Because WazirX is a very reliable exchange of India's country. Because WazirX's cofounder Mr. Nischal Shetty has given his full support in getting crypto unbanned in India. Mr. Nischal Shetty, the co-founder of WazirX, fought against the RBI ban in the Supreme Court and got the ban released. When the RBI banned crypto-related transactions. Then WazirX had made a coin sale of Indian crypto holders through B to B transactions. Due to this, the loss of these holders was greatly reduced. On the other hand, the other exchanges got their coins sold at one and a quarter of the price.
Apart from WazirX, there was a lot of loss of crypto holders on the rest of the exchanges. This incident greatly increased the confidence of the people in WazirX. And when the Supreme Court gave up the ban lift of RBI, since then, 30 to 40 times more user base of WazirX was ready.
WazirX is India's number 1 crypto exchange platform, not only in India but also in the most used platform in Asia. This is because WazirX was acquired by World Leading Crypto Exchange Binance on 21 November 2019. But the CEO of WazirX is still Nischal Shetty. So we trust WazirX.
Simple steps for registration on WazirX
To sign up, you must either download the app of WazirX or visit its website.
You have to fill in your email id and password by clicking on the sign-up button.
And then click on the terms and services check box and click on the sign-up button.
After this, a confirmation code will come on your email ID, which you have to fill in the next step and you have to verify your account. If the code has not arrived on your email ID, then click on Resend code to get the code.
In the next step, you have to enable 2-factor authentication to make your account more secure. It is not compulsory. But you must enable 2FA so that no one can hack your account.
The first option is Google Authenticator, which you can download and enable from PlayStore.
And another option is mobile SMS verification. Which you can enable by filling your mobile number by filling the SMS code.
KYC verification is to be done in the next step i.e. the last step.
First of all, you have to select your country.
Upload selfie with Aadhaar card.
The front photo of the pan card has to be uploaded.
And to upload the front and back photos of the last Aadhaar card.
Then click on submit verification.
Is WazirX safe in India? Is WazirX trusted?
Yes, Wazir X is absolutely safe for Indian users. We have already discussed its credibility above. How do they stand up for their customers in difficult times? Wazir X has earned the trust of the people, standing with them in difficult times.
Is WazirX Indian company?
Wazir X was an Indian company, it was developed by India. But later it was acquired by Binance and it became a US company.
Finally
Now you have to wait for the verification, the option to add your money will be enabled as soon as the verification is done. After this, you can deposit through IMPS / NEFT / RTGS or BHIM UPI. And cryptocurrencies can start by selling. If you trade in INR, you will incur a tax of 0.4% of the total trade, which is acceptable. That is, if you trade 10,000, then you have to pay 20₹ (0.2%) to buy and 20₹ (0.2%) to sell. Which is automatically deducted on trade.
If you want to earn money online, then you should try affiliate marketing. Here is the list of affiliate marketing. You should read this before choosing an affiliate program. This will help you to choose a good affiliate program.