Last Updated on 20/01/2021 by Aditya Kumar
The top 10 affiliate networks are Amazon, Flipkart, ResellerClub, vCommission, Clickbank, Awin, MarketHealth, PartnerStack, CommissionJunction, ShareASale.
What is affiliate marketing?
Earning money online is easy, but it is not possible without investing and without any effort. The easiest way is possible by the affiliate program. In this, you have to apply for the affiliate, once you get approval for the affiliate then you have to send the customers through your affiliate networks link to that platform. You have to reach the customers through your link on that platform in a generic way.
You can do this through your blog/article and also take the help of advertising. If you write an article, then you can compare the goods and in it, you can place your proper affiliate link. The customer will read your comparison, If they like it, then they will definitely click on the product link, maybe buy it. If they complete a purchase through your link, you will get your commission after the end of the return period. Once the customer has completed the purchase, through your link, you will get your commission added to your wallet.
The easiest and best affiliate network in India is Flipkart and Amazon. Because you will get a lot of categories here for the affiliate. These two affiliate networks are more popular because they are both India's leading e-commerce platform. The biggest thing is that the users of these two sites have the highest number of users in India. So by using your affiliate link on both these sites, you can send a whole lot of traffic. If spoken, where the public is more there, it is very easy to advertise and the market also runs well with profits.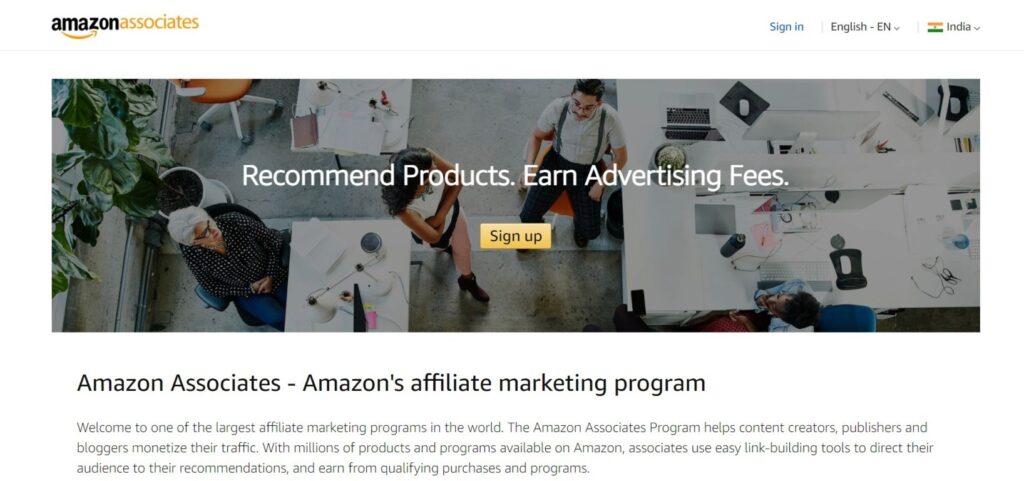 If you are new to Amazon, then you have to create a new ID for Amazon Affiliate and if you are an Already Existing User, then you can sign up for Affiliate with the same ID. Do you know, that among all affiliate networks the most popular worldwide affiliate network is the Amazon affiliate?
As soon as you sign in, you have to fill in your account information first. In which you have to fill in your name, address, City, State, Pincode, Country, phone number, contact name, contact phone number. The last option would be, are you a citizen of the US. If you are a citizen, then choose the yes option otherwise choose no and click on the Next button.
On the next page, you will have to fill in your website or mobile app URL. After filling, you have to click on Next. After this, you will have to fill in some more details like, what is your favorite associate's store id? What is your website or app about? The topic which describes best your website is about? Select the type of amazon items you intend to promote on your site or app, etc. At last, you have to provide your PAN and Bank Account details for the tax and payment.
After all that process completion you start building affiliate links and use them on your article to send traffic to the amazon site. And you start making money after that.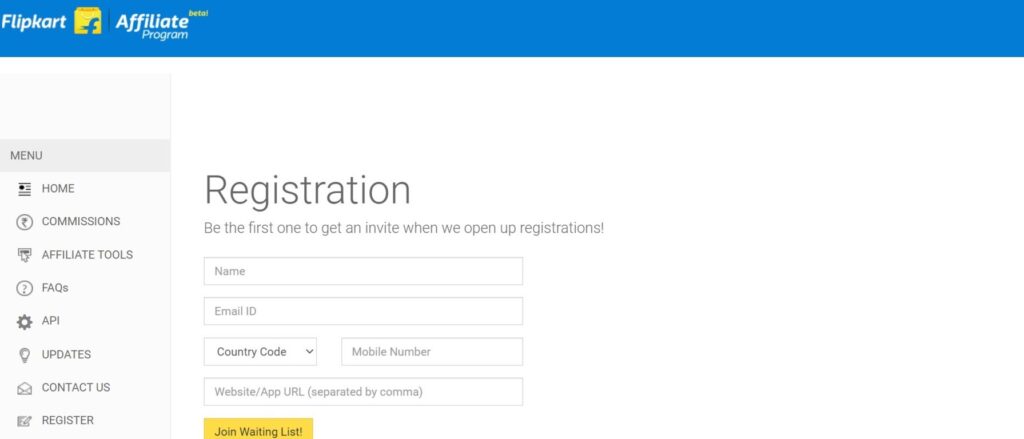 Talking about the Flipkart affiliate, they stopped affiliate registration on May 5, 2018. Now it is going to start the affiliate registration portal again in 2021. Now you can fill in your name, email ID, contact number, and URL of the website. After filing, your details will be recorded and as soon as Flipkart opens its affiliate portal, it will send a notification via email to you. On Flipkart, you get 6% to 20% commission depending on which category of your product is sold. If they start their affiliate networks then it is going to be good for Flipkart. Starting affiliate networks may increase their sales.
ResellerClub Platform is a Webhosting provider that provides shared hosting, reseller hosting, cloud hosting, WordPress hosting, VPS hosting, and dedicated servers. This platform only provides Webhosting affiliate. It is most popular in Webhosting affiliate networks. This company also runs an affiliate program, using which you can earn a lot of money. For that, you will have to register in the affiliate program and send the customers to that platform from their affiliate link. After purchasing the customer, you will get your commission. You get a commission here from 1000 rupees to 7000 rupees.
The vCommission affiliate was established in 2008. If you sign up on this affiliate network, it is not so easy to approve the account here. If you sign up here, then you have to take care of some things such as website email in email, do not fill Gmail's email. You have to fill in your name, mobile number, website URL, bank account number, PAN number. You will get the approval of an affiliate account only if you have certain traffic along with a Proper website. If you fill all these criteria, you will get approval, it can take 3 to 7 days to get approval.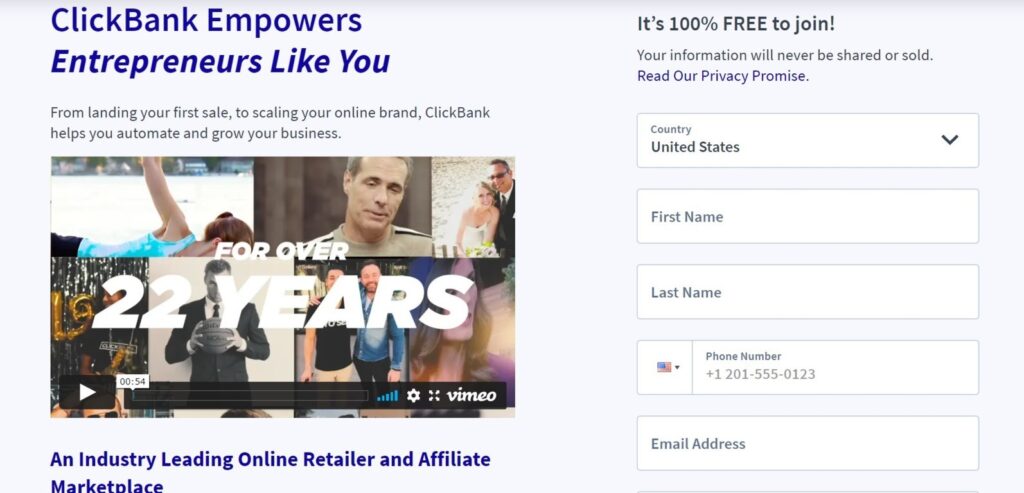 ClickBank is an affiliate network platform that promotes a wide range of products.
The sign-up process is easy here first, you will fill in the country, your first name, last name, mobile number, email id, and password, and click on the join click button after aggregating the terms and conditions.
After clicking on join, you will be given the option of training and the option to do it yourself. If you want to take training with ClickBank then select the first option, otherwise select the option to do it yourself and start affiliating by completing your profile.
After the profile is complete, you have to click on the Create Account, and select the account type, fill in the nickname. Now, you have to confirm the email ID and you will have to download and accept the agreement as soon as you are confirmed. After this, your affiliate dashboard will open from where you can start the affiliate.
Avin is an affiliate platform where companies offer their products. And Avin gives advertisers a chance to earn commissions by getting products sold. You can also sign up on this platform and start earning by doing affiliate marketing.
Here are 4 steps to sign up, first you have to set up your account and then fill the promotional type in the second step, how you will promote the products. The third promotional space is where you have to fill out who you will promote the products to and fill in the details of your site. The fourth step is the verification step where you have to fill in your verification details and submit them.
After all these processes are complete, you will come to your dashboard and can start promoting the products of your favorite categories, which will start your good earning. Click here for SignUp
If your blog is related to health, fitness, and beauty, then the MarketHealth affiliate network will be good for you. Here you will get to promote the products of these categories. At this platform, you will get the payment twice a month on the basis of the 1st or 16th of the month. You must have at least 20$ in your wallet to make a withdrawal.
In order to sign up, the first step is to fill in your account details, then fill in the user details, and in the last, if you are a citizen of the United States, then fill the tax details otherwise leave it blank or click on Sign Up.
After signing up, you can promote good products by writing articles on them. And you can earn a lot of income, here you get a commission of up to 40% which is very much.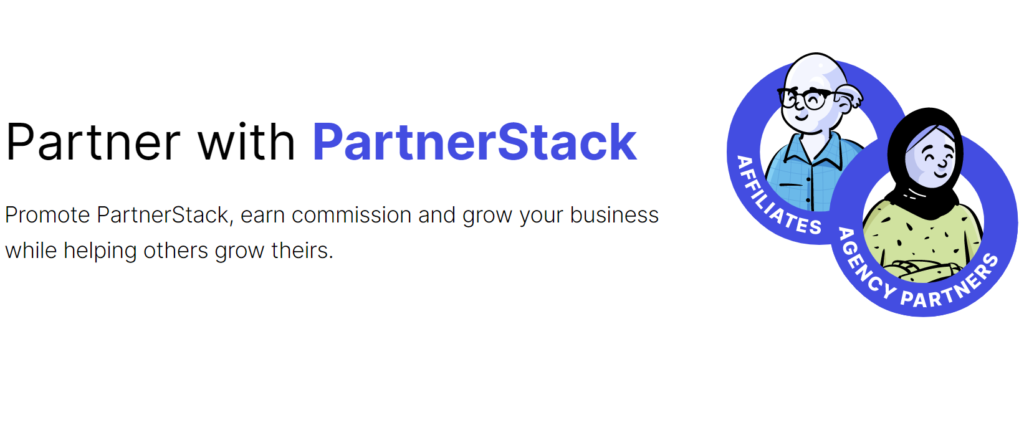 PartnerStack is an affiliate platform that connects brands and affiliates. If your blog is related to digital marketing, then this platform is right for you, because it promotes more level to market, ie software industries.
The big software companies PartnerStack platform does it to increase their sales. If you already do it by affiliate network then it will be very easy for you to sign up here. You get a good commission for promoting software.
CJ Affiliate Network is the oldest and famous platform in the affiliate market, this affiliate network was established in the year 1998. In the affiliate market, they have experienced 22 years so far. He has 14 offices all over the world. On this platform, companies list their products to advertise and publishers join here to earn commission by selling the products by listing them on their blogs.
Sign Up process to CJ affiliate network
On this repaired platform, you can easily start signaling and start earning. For the signup process, first, you have to fill in the language, country, email, and password and click on the verified email. After this, you have to go to your email where you will get the email of CJ, in which you have to click on the Create My CJ Publisher (affiliate networks) account. On clicking, a page will open in which there will be an agreement, you have to accept the terms and conditions of this agreement and click on Continue to Account.
After this, you have to log in with your email and password and fill in the user information, network profile, promotional property information, company details, payment information, and questionnaires correctly. Only then you can get your account approved.
After the account is activated, you can start by wishing the products of categories that meet your blog, by affiliating them.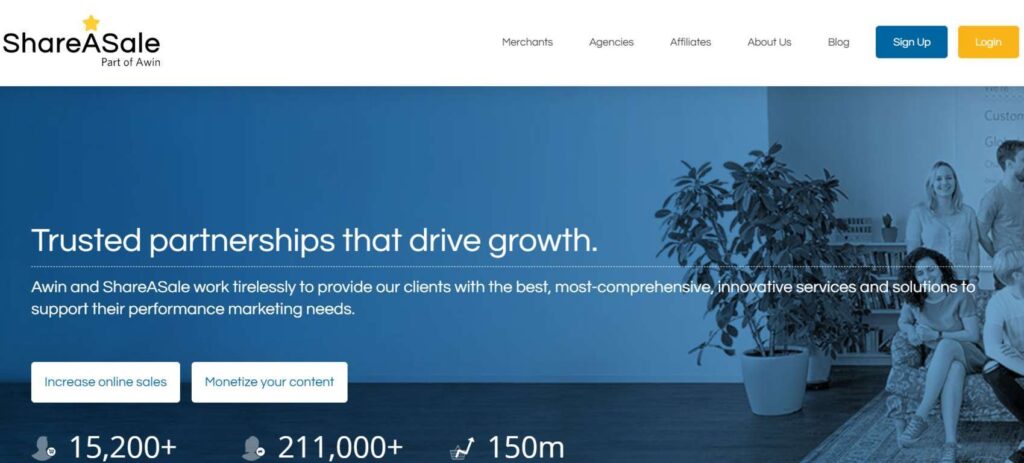 ShareASale is part of Avin, which was acquired by Avin Group in 2017. Both affiliate platforms have experienced more than 20 years of experience in the market, which means it is also a reputed affiliate platform.
To sign up here, you have to follow these steps. In the first step, you have to fill in the username, password, and contour then click on step 2. At the second step, you have to fill in the details of your website and click on Move to Step 3. In the third step, you have to fill in your email and click on step 4. In step 4, you have to fill in your contact details, your information, address, description, why are you joining this affiliate and how will you promote the products.
And click on step 5, in step 5 you have to fill in the payment details and click on the final complete sign-up. After this, your details will go to the qualifying team where your sites, details will be checked. If their criterion matches, they will approve and you will receive a confirmation email. After which you can log in and start commissioning by promoting the products of your favorite categories.
You may also like to read about Top 10 Websites to Build a Resume or CV