Last Updated on 13/05/2022 by Krishna
Removing restrictions on the Facebook page is an easy process. If your Facebook account or Page has been restricted for advertising your content, you can easily remove those restrictions. I am sure you have received an email from Facebook about the restriction on your Facebook page, then it means you cannot advertise your content. But do not worry, we will tell you the complete procedure to remove those restrictions from your Facebook page.
I am sure you have received such mail. "Your Facebook account has been restricted from advertising for security reasons. We have noticed some unusual activity on your Facebook account and have restricted its access to advertising. To help prevent fraud and impersonation, we require advertisers to confirm their identity. Confirm your identity to continue running ads with this account". It means you will need to confirm your identity to remove those restrictions.
Why is my Facebook page restricted?
Facebook usually do not restrict your account or page unless you break their rules and policy. Facebook can restrict your accounts for many reasons, like:
If you have posted something abusive or adult content.
Sending spam friend requests or messages to unknown people.
If you are spreading false rumors.
Posting something that does not meet the rules and regulations of Facebook.
And sometimes, Facebook restricts us for no reason. But It is not a problem. Just follow each step, and you can remove the restriction on Facebook.
Steps to remove the restriction on the Facebook page?
Open the e-mail that you received from Facebook.
Go down there you can find the 'Get started' link under confirm your identity. Click on it.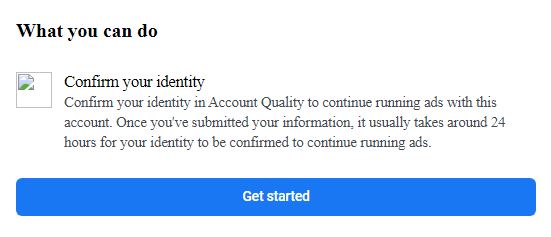 On the right-hand side, there is a tab, Confirm your identity. Now click on 'confirm identity'.
After that, click on continue.

Now it will ask you to confirm you are not a robot. Fill in the captcha and click on continue.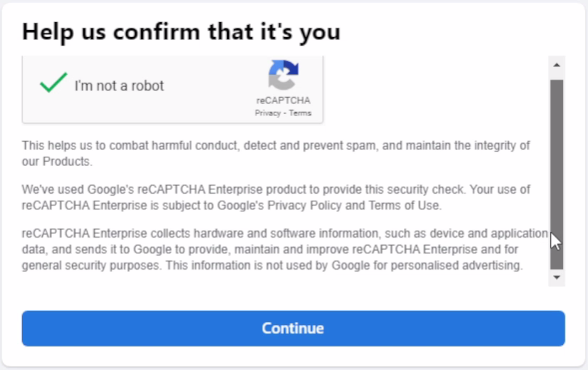 Upload your ID in image format. And click on continue.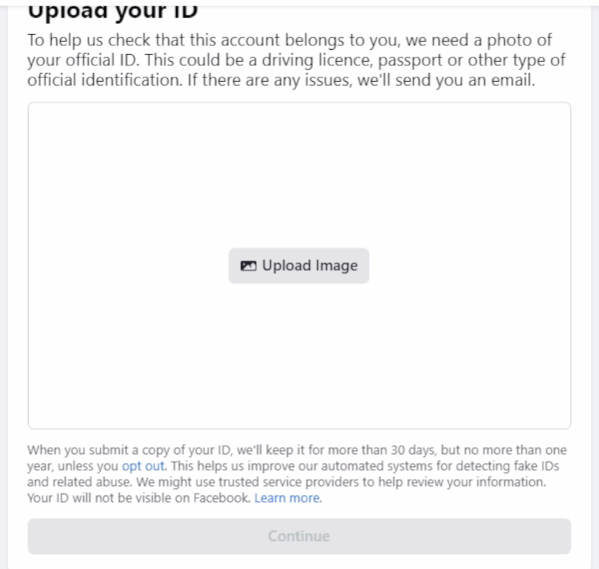 After that, you can see your review status.
Check your status after 24 hours.
We also create a video for this process. Watch it and comment if you face any additional problems.
If you get any other type of restriction, you can remove those. You need to follow the instructions mentioned in the email. And you will be able to do so. We posted some amazing things about Social media. You should check this too. Please comment if you face any issues during this process.