Last Updated on 29/12/2020 by Aditya Kumar
About Lucknow City (Nawabo Ka Shahar)
Lucknow ko nawabo ka Shahar bhi Kaha Jata hai (Lucknow is also called the city of Nawabs). In this article, you will get information about the top 15 tourist places in Lucknow. The slogan, which is famous for the city of Lucknow.
Top 9 Historical Tourist Places in Lucknow City
1. Bara Imambara (Bhul Bhulaiya)
This monument was built in 1791 by Nawab King Asaf-ud-Daula of the Awadh region. Bada Imambara is a mosque built to celebrate the Muharram festival. It took 7 years to complete it. Bada Imambara was commissioned in 1784 and completed in 1791. No iron has been used to make it. Its roof is made of rice bran. Bada Imambara is the top tourist places in Lucknow. People from abroad come to visit here. The maze is designed in such a way that no deaf person can enter it easily.
Its quality is most spectacular that if you enter in this, then you will feel like the whole way, you will not remember that you had entered from where and where you have left. Its apricot is so beautiful that even the sound of paper bursts from far away is very clearly heard. This building's name was Bhul Bhulaiya due to the maze that if anyone goes into it, then it will get lost, it will not easily find a way to go outside. Because all the roads are exactly the same, do not remember which road you went through.
Its design reflects the rule of the Mughals. It is believed that there are 1024 ways to get to the roof. But there are only 2 ways to come back from the roof to the door. It is the only one of its kind in the world. Bada Imambara is one of the most famous, oldest monuments of Lucknow city.
The biggest feature about the Bara Imambara is that it is the longest, widest and highest roof building in the world, without any beam support. Dimensions are 50 meters in length, 16 meters wide, and 15 meters in height.
2. Asifi Masjid Husainabad Lucknow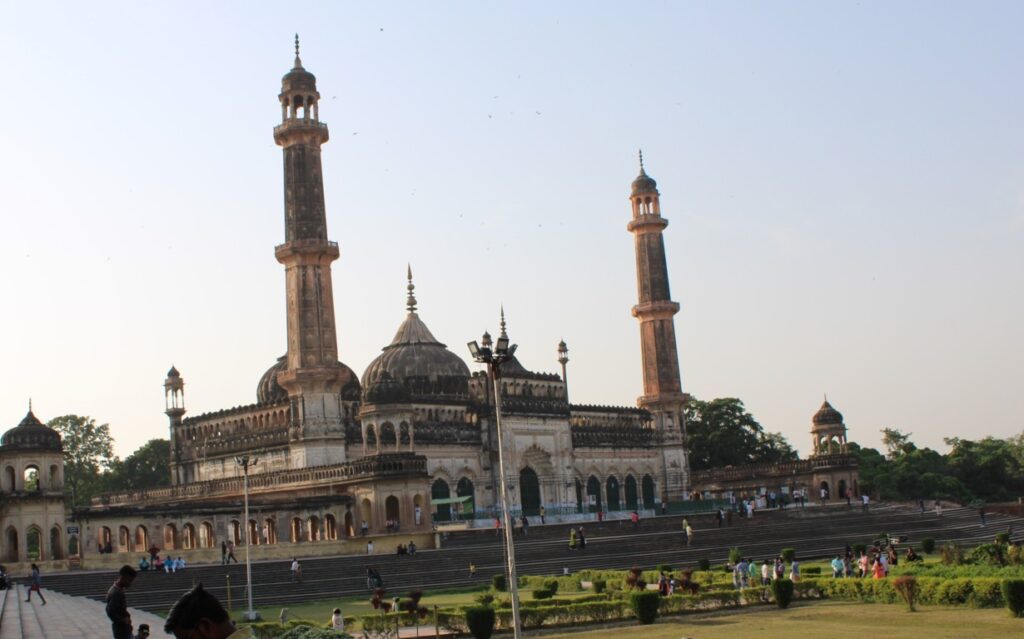 The Asifi Mosque is part of a larger Imambara as it lies inside the boundary of the larger Imambara. It was also completed by Nawab Asaf Ud Daula in 1794 and it was designed by Architect Kifayat Ullah. This is quite high from the ground level, you have to climb 28 steps to reach it. It has two big halls where people still come to worship on Friday. A festival is organized here on the day of Eid. When the British captured it here, they tried to build a water channel adjacent to the west wall of the mosque and topple it. But the mosque was so strong that it did not budge.
3. Husainabad Clock Tower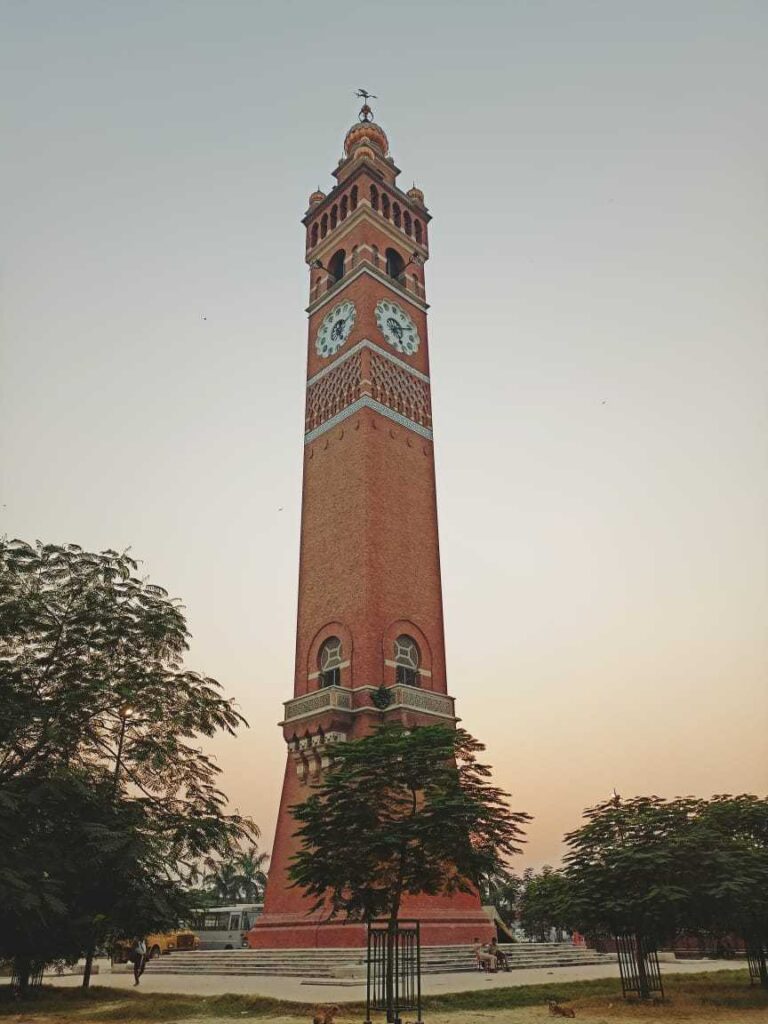 The Hussainabad Clock Tower was built in 1881 by the Hussainabad Trust. It was built on the arrival of the first Lieutenant-Governor of Awadh, Sir George Cooper.
It is situated next to Rumi Darwaza, Bada Imambara, and mound mosque and is one of the largest clock towers in India. The design was designed by Richard Roskell Bayne, which is 67 meters (220 ft) high. It took about 1.75 lakh rupees to build it.
4. Chhota Imambara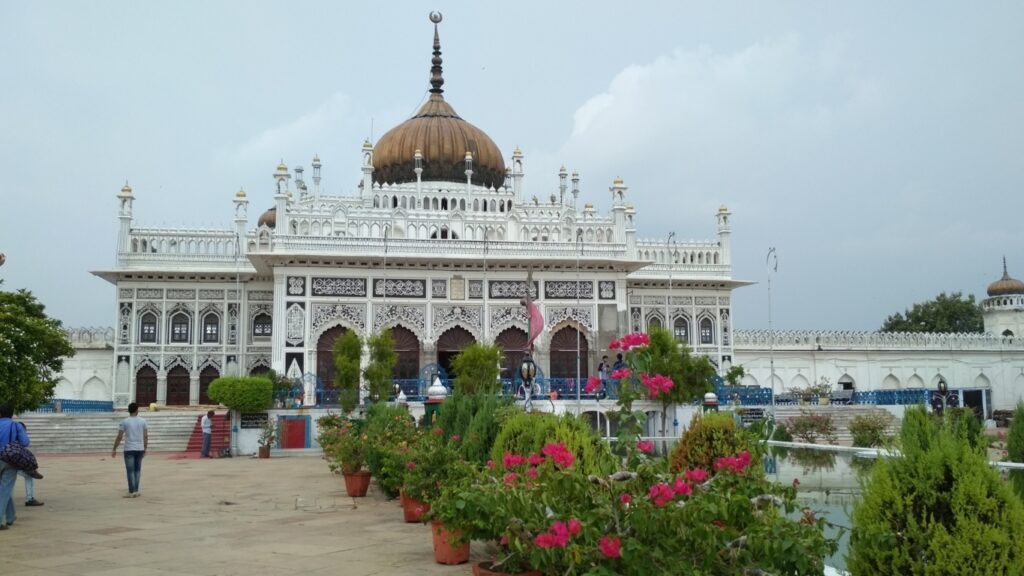 Chhota Imambara is just 1 km away from Bada Imambara. If you are going through Chhota Imambara to Chhota Imambara, then you have to go 1 km on the road directly through Rumi Darwaza. And as soon as you reach 1 km, you will see the gate of Chhota Imambara on the left side of the road. This Chhota Imambara is also known as Hussainabad Mubarak Imambara and is also known as Place of Lights.
Which is the second one of the famous monuments located in Lucknow city of Uttar Pradesh state of India. It was built in 1838 by Nawab King Muhammad Ali Shah of Awadh for Shia Muslims. It contains the tomb of Nawab Muhammed Ali Shah and his mother. On the right side of it is the tomb of Princess Zeenat Asiya, daughter of Muhammad Ali Shah, also known as a small copy of the Taj Mahal. Chhota Imambara is the 2nd most visited top tourist places in Lucknow.
To enhance the beauty inside it, glass chandeliers have been installed, many lights have also been installed, there is a long water pool in the front.
5. Rumi Darwaza (Rumi Gate)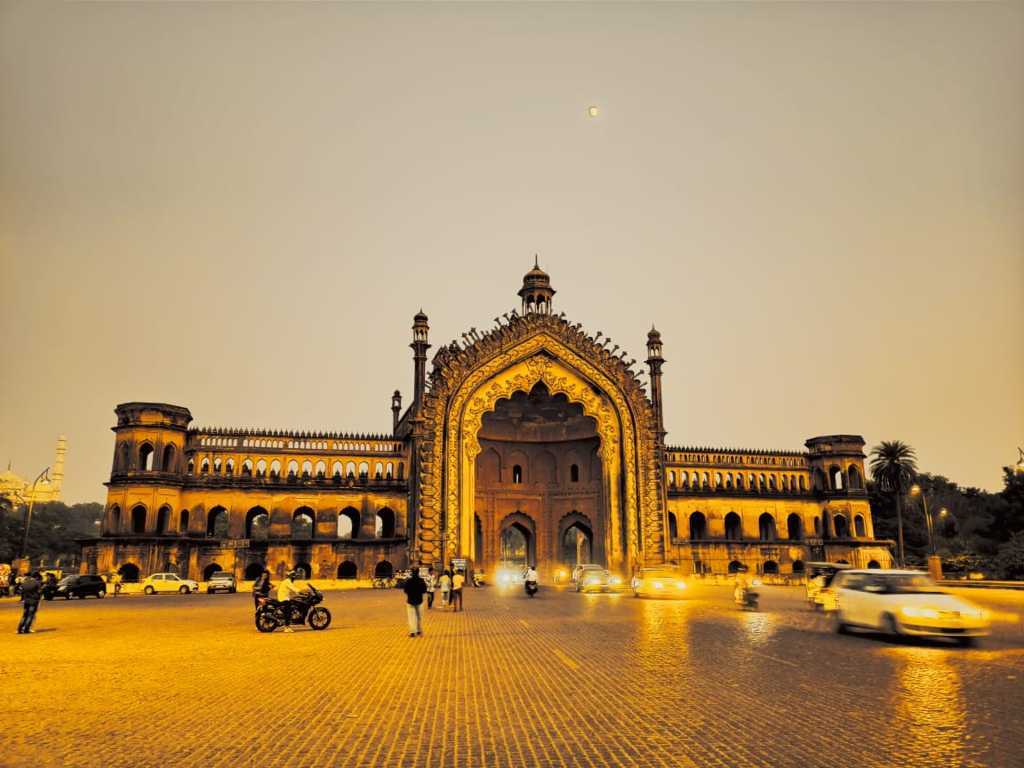 The Rumi Darwaza which is 60 feet high is a splendid specimen of architect, it was built in 1784 by Nawab Asaf ud Daula, which lies between the Bada Imambara and Chota Imambara. It was built to represent the Mughal rule. The Rumi Darwaza has been used as the logo of Lucknow. It has 3 doors so large that the vehicles go through those doors. If you look in the day, then you will see only the old Etihasi structure.
But if you see it at night, then its beauty blossoms so much with the light that it will touch your heart. Rumi Darwaza was the result of Nawab Asaf Ud Daula's policy. Whenever the economic downturn came, the people used to go to the king to ask for food and money. The king would ask them to build some new buildings in exchange for food and money. This Rumi Gate was also the result of this plan.
6. The Residency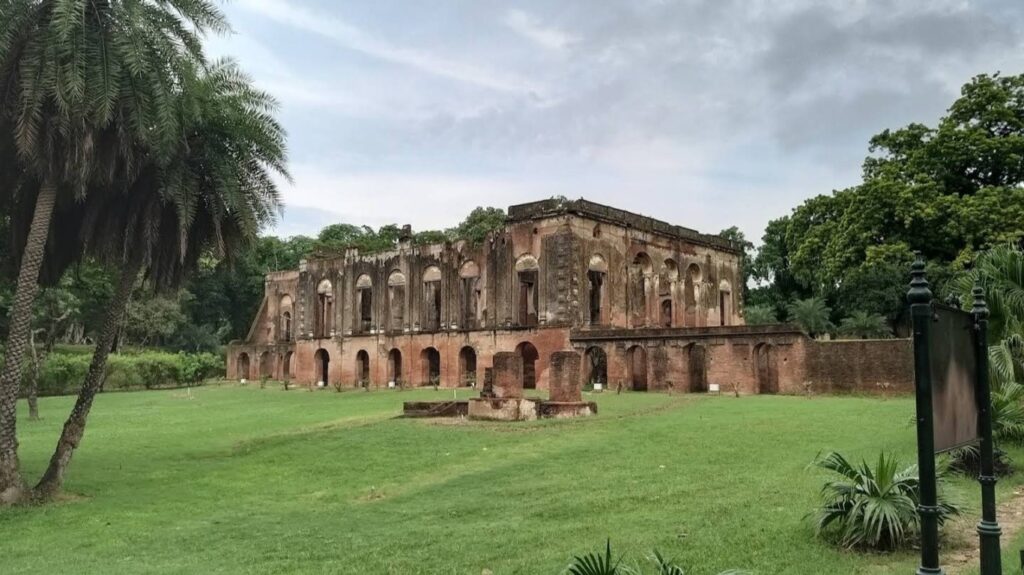 The Residency is also called the British Residency, as it was built by the British at that time for the residence of their representative British General stationed at Awadh. This residency colony was built between 1780 and 1800 AD. At that time Nawab Saadat Ali Khan was ruling 2. This residency became part of the Indian rebellion in 1857, and now it has become a ruin.
To make this ruins a tourist destination, it is decorated with lush green plants, colorful flowers so that it can become a center of attraction for tourists. The cemetery in the church near the ruins contains the grave of about 2000 women, men, and children who died during the siege, it also contains the tomb of Sir Henry Montgomery Lawrence.
7. Chattar Manjil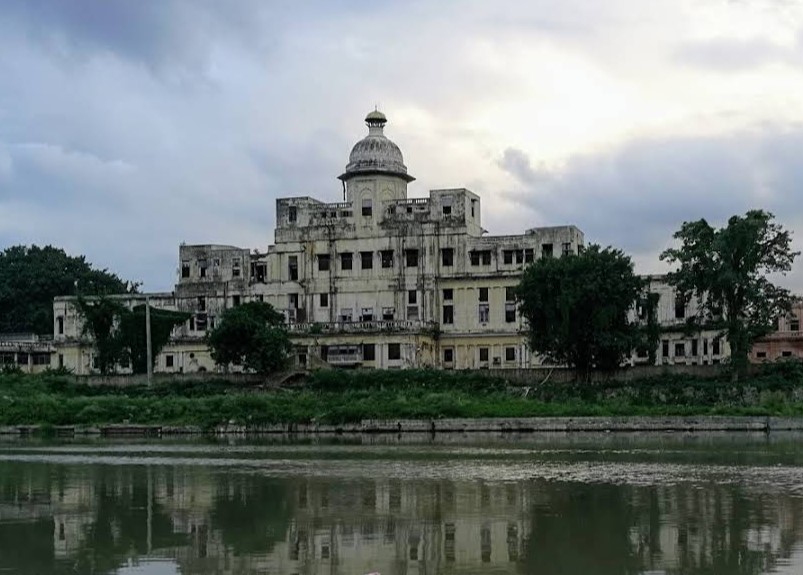 Chattar Manjil is also called Umbrella Mahal, which was built during the time of the rulers of Awadh which served as a palace for the rulers and their wives. In 1857, this place became the stronghold of Indian revolutionaries during the Indian Rebellion. In 1857, a part of the Chattar Manjil was destroyed by the British during the war with the Indian revolutionaries.
The Chattar Manjil was commissioned by Nawab Ghazi Uddin Haider. But due to his death, the remaining work was done by his successor Nawab Nasir Uddin Haider. The Chhatar Manjil is built on the banks of the Gomti River, it has two big Chhatar Manjil and another small Chattar Manjil, only the larger Chattar Manjil remains.
8.Picture Gallery
Hussainabad Picture gallery is the oldest picture gallery in Lucknow, built-in 1838 by Nawab Mohammad Ali Shah of Awadh. In it, photographs, rare paintings of Nawab Rajas of Puran Awadh have been preserved. It is said that all these paintings were made on elephant skins and the color used was made from diamond. You must visit this museum because it is one of the top tourist places.
A pond has been built in front of this picture gallery, with a step leading up to the top, where people sit and experience peace.
9. Satkhand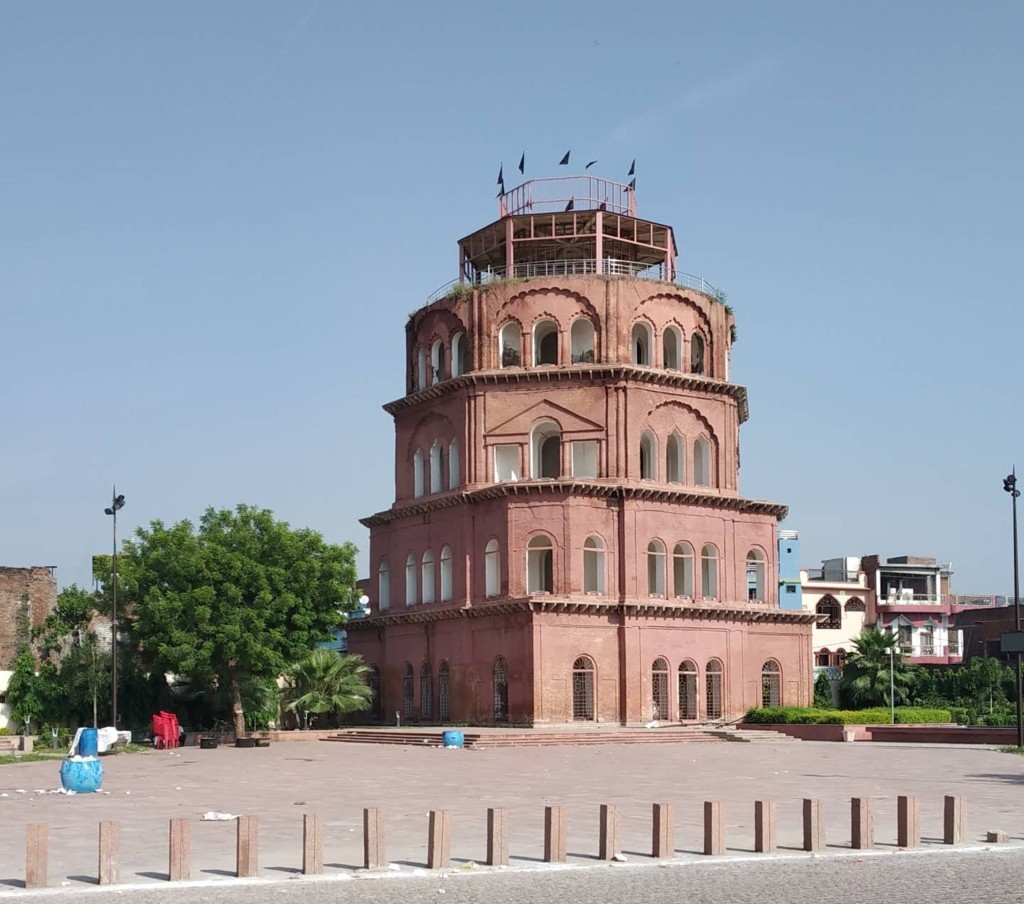 Satkhand was built between 1837 and 1842 during the rule of Nawab Mohammad Ali Shah. Its work halted after four floors, as Mohammed Ali Shah had passed away. Satkhand was built between 1837 and 1842 during the rule of Nawab Mohammad Ali Shah. Its work halted after four floors, as Mohammed Ali Shah had passed away. Mohammad Ali Shah wanted to make it like Qutub Minar and Pisa's leaning tower, but it could not happen due to his passing. Satkhand means 7, but it remained only four stories.
Top 6 Tourist Parks in Lucknow city
1. Ambedkar Memorial Park Lucknow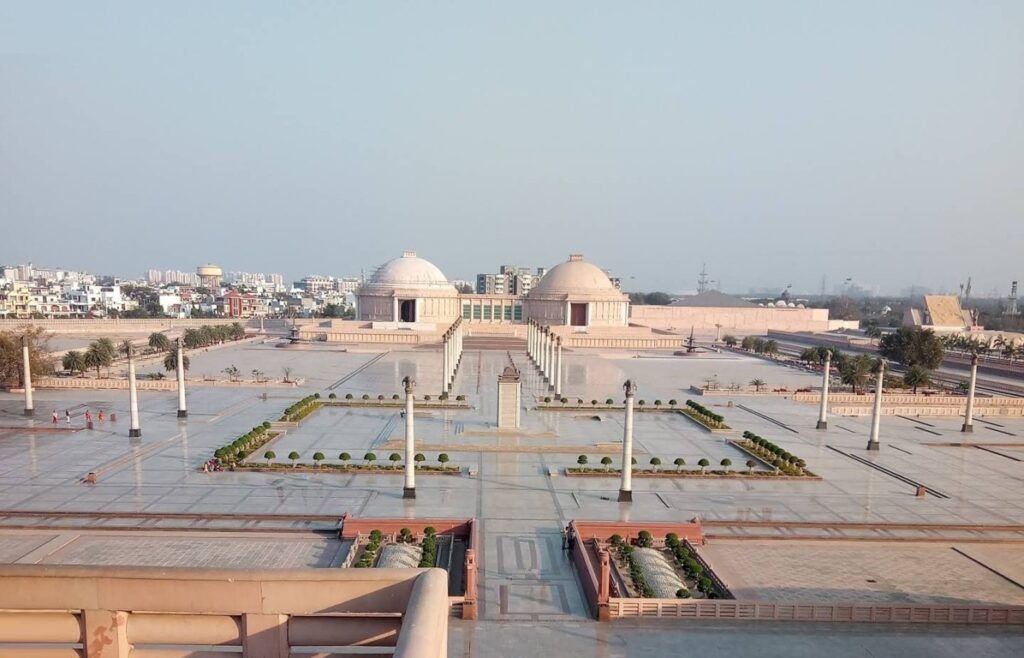 Ambedkar Memorial Park has fenced in an area of ​​about 108 acres (0.43 km square) in Gomti Nagar area of ​​Lucknow City, earlier this park was known as Dr. Bhimrao Ambedkar Tourist Place. The purpose of building this park was to dedicate it to those people who had devoted their entire lives for social welfare, social improvement, social empowerments, social justice and equality. Those great persons were named Jyotiba Phule, Birsa Munda, Sri Narayana Guru, Bhimrao Ambedkar, Kashi Ram, Shahuji Maharaj etc.
It was built by the then Chief Minister Smt. Mayawati, who is the President of the Bahujan Samaj Party. About 7 billion rupees were spent to build this park. This entire park is built with red sandstone which was sourced from Rajasthan. For more detail click here
2. Janeshwar Mishra Park
Janeshwar Mishra Park is in the Gomti Nagar area of ​​Lucknow City, India. The park is the first largest park in Asia, spread over 376 acres. The park is dedicated to Janeshwar Mishra, a renowned politician of the Samajwadi Party. SP chief Mulayam Singh had asked his son i.e. Chief Minister Akhilesh Yadav to build a park dedicated in the name of Janeshwar Mishra.
The park was inaugurated on 6 August 2014, and Rs 168 crore was spent to build the park. This park has two large water bodies, one is spread over 14 acres area and the other is spread over 18 acres area. It is full of greenery, as well as two large lakes, so it attracts birds of different species. And also gives them a suitable place to stay.
The park has a 5.28 km long track for cycling, an 8.85 km long track for jogging, and a 10.5 km long track for Walkway. This is sufficient according to this. Read more click here.
3. Nawab Wajid Ali Shah Zoological Garden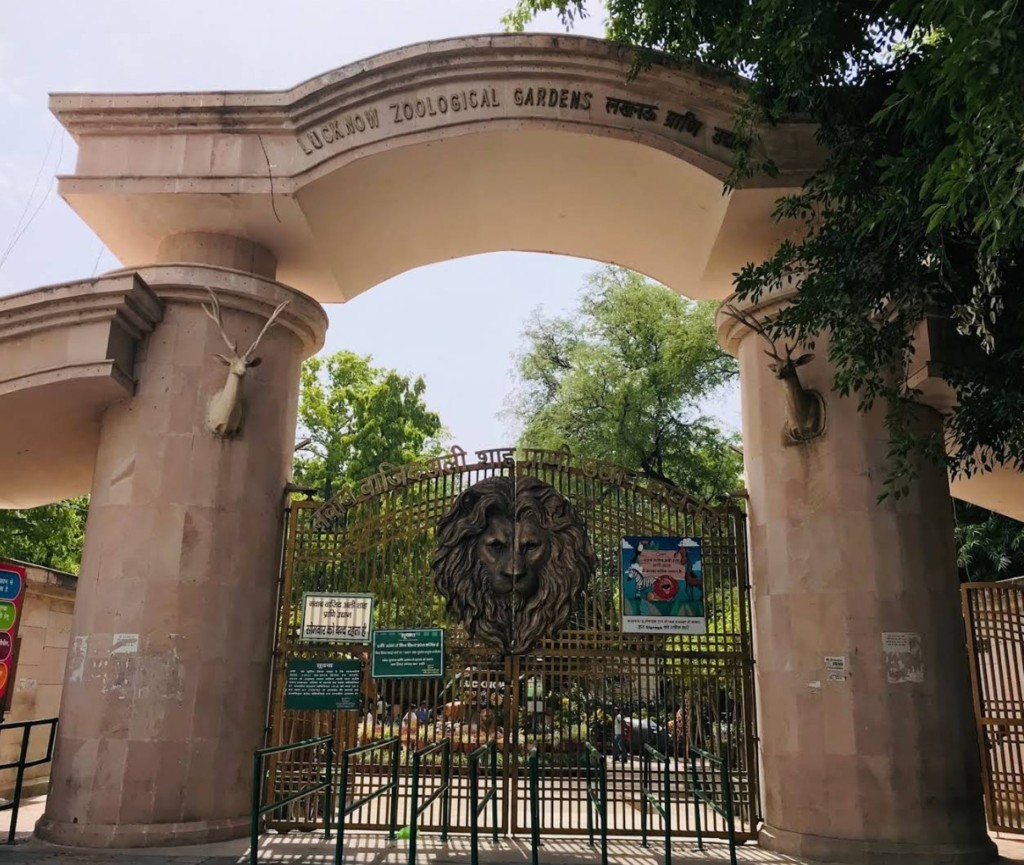 This zoo was first named Prince of Wales Zoological Garden, as this zoo was created to commemorate the arrival of the Prince of Wales to Lucknow. This zoo was created on 29 November 1921. Later in 2001, this zoo was named Lucknow Zoological Garden. And last renamed in 2015, Wajid Ali Shah Zoological Garden was named after the last Nawab of Awadh. This zoological garden is situated in Lucknow city of Uttar Pradesh spread over 31.6 acres (29 hectares) area. Read more click here.
4. Anandi Water Park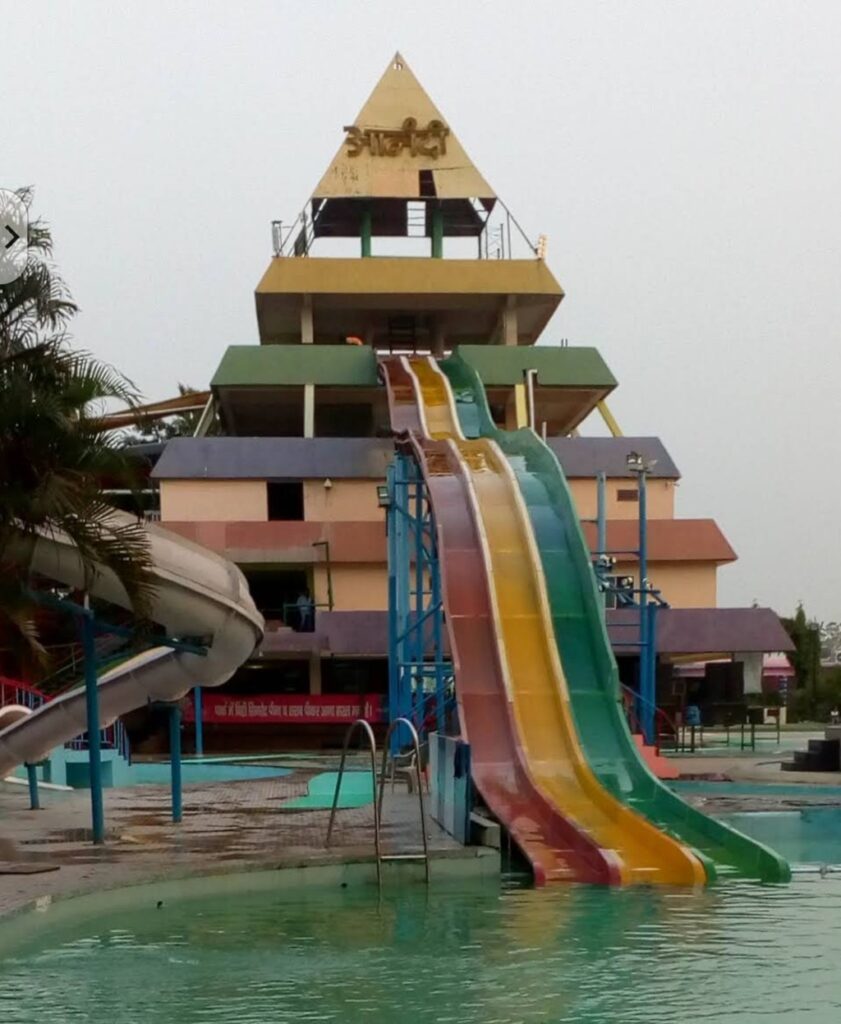 Anandi Water Park is in Lucknow City near Faizabad Road, Indira Canal. This water park is considered the largest water park in North India, which is spread over 15 acres. There is also a resort in this water park which you can book for celebrating weddings, birthdays, and any function. The park is open daily from 10 am to 6 pm. It has a lot of fun rides, you can enjoy this holiday with your children well. Marriage ceremonies are also booked in this park or you can book it for any other parties. It is also a water park, theme park, and resort.
5. Nilansh Theme Park, Resort and Water Park, Lucknow
Nilansh Water Park is on Itounja Sitapur Road near Mall Road in Lucknow city. Booking for wedding ceremonies, birthday celebrations, other parties can also be done in this water park. This water theme park resort is very luxurious, its banquet hall is quite large. You can make a booking here for a wedding, a special party, to make a booking, you can directly contact the Venue by calling +911140122052. It is a very good water theme park for children and adults. This is a very good place to enjoy holidays, children will also be entertained here.
6. Dream World Amusement Park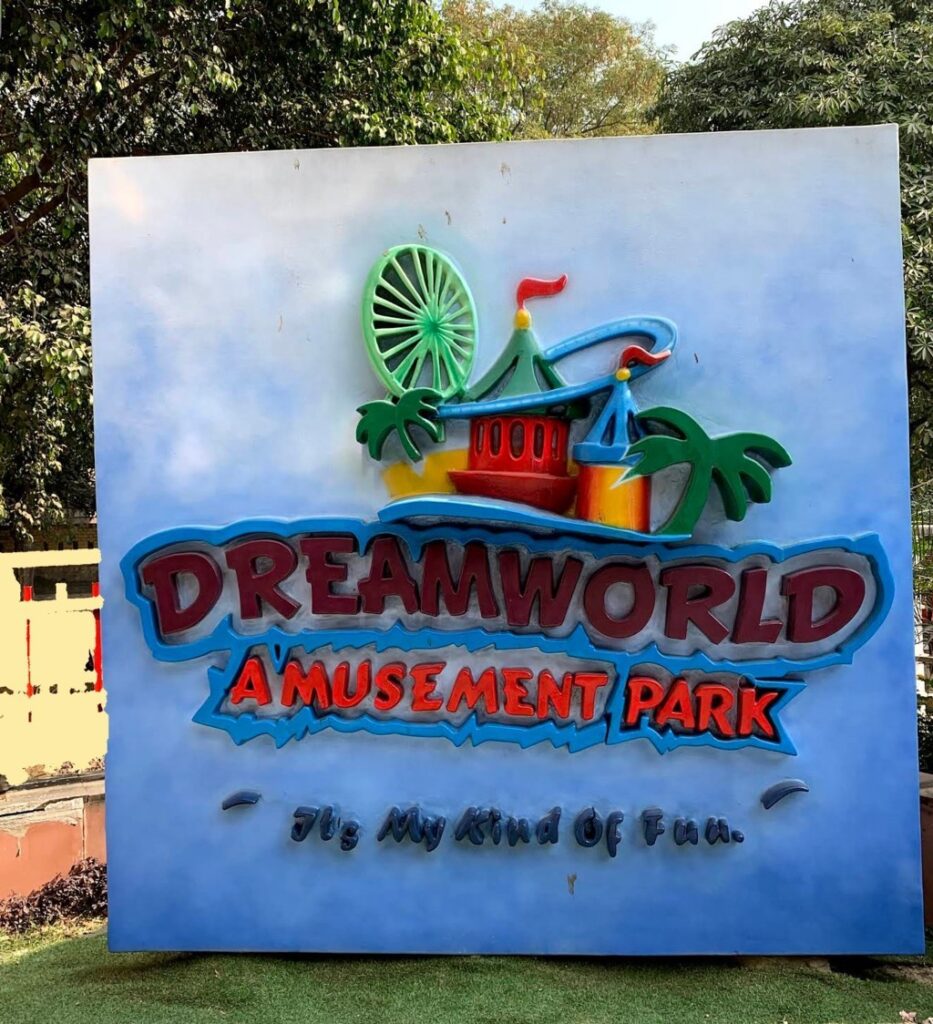 The Dream World Amusement Park is near Sector LDA Colony in front of Kanpur-Lucknow Road. There are many rides along the water park here. In this ammunition park, you get an entry for just ₹ 5, besides there is an amusement park in Lucknow that gives entry for ₹ 5. After the entry, you have to enjoy the ride, you pay for that ride and enjoy that ride. If you want to get some information from Direct Amusement Park, then you can take information by calling +917408427804 number.
These are some top tourist places in Lucknow. If you think we miss something feel free to comment. We will consider it later.
If you want to book an online appointment at the government hospital Lucknow. Click here to know the full process.