Last Updated on 29/12/2020 by Aditya Kumar
Components Required
1. Gaming CPU Cabinet
Ant Esport ICE-200TG:
This cabinet has RGB Dazzling lights on the front side with a matte brushed finished front panel, one preinstalled fan on the backside, Acrylic transparent side panel. Power Button, Restart Button, USB 3.0, USB 2.0, Audio Port, and LED Button are installed on its top panel. This cabinet is specially designed for a gaming CPU.
2. Mother Board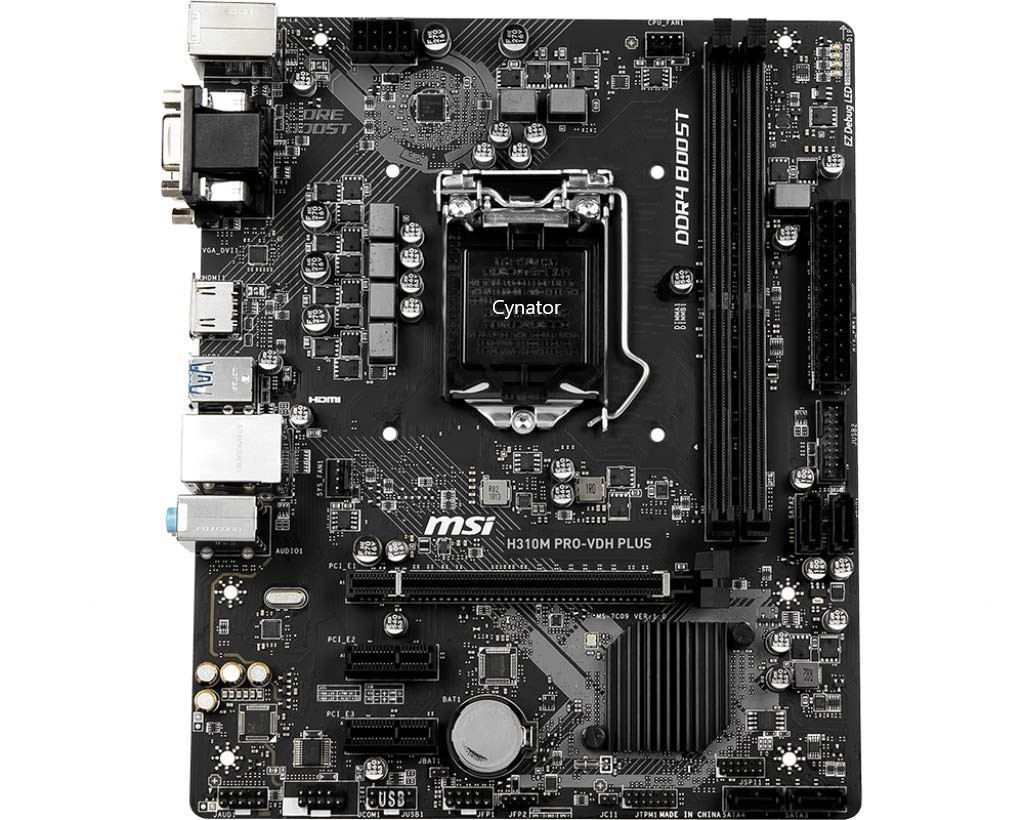 MSI H310 M PRO VH-Plus
This motherboard supports intel 8th / 9th gen processor / Pentium gold / Celeron processor for LGA 1151 socket. DDR4 Boost technology for best gaming performance. Supported with M.2 and NVMe using PCI-Express Gen2 x4 for the fastest data transfer speed. X-Boost features that auto-detects and allows you to boost the performance of any storage. Best Audio Boost feature that delivers crispy sound quality to your ears. This motherboard has 6 USB 2.0 ports. 1 HDMI port, 1 VGA port, 1 LAN connection. This motherboard is best for this gaming CPU.
3. Central Processing Unit (Processor)
Intel Core i3 9th Generation
Intel Core i3-9100F 9th Generation LGA 1151 CPU Processor. This has 4 Core / 4 threads accelerates from 3.60 GHz to 4.2 GHz, it has 6Mb of cache memory. It requires 65W power to run, supports DDR4-2400 memory type. Discrete Graphics Required, as this processor doesn't have any integrated graphics. It supports up to 16 GB of ram. Read More
Click Here to Buy ₹ 7,249
4. GPU (Graphics Processing Unit)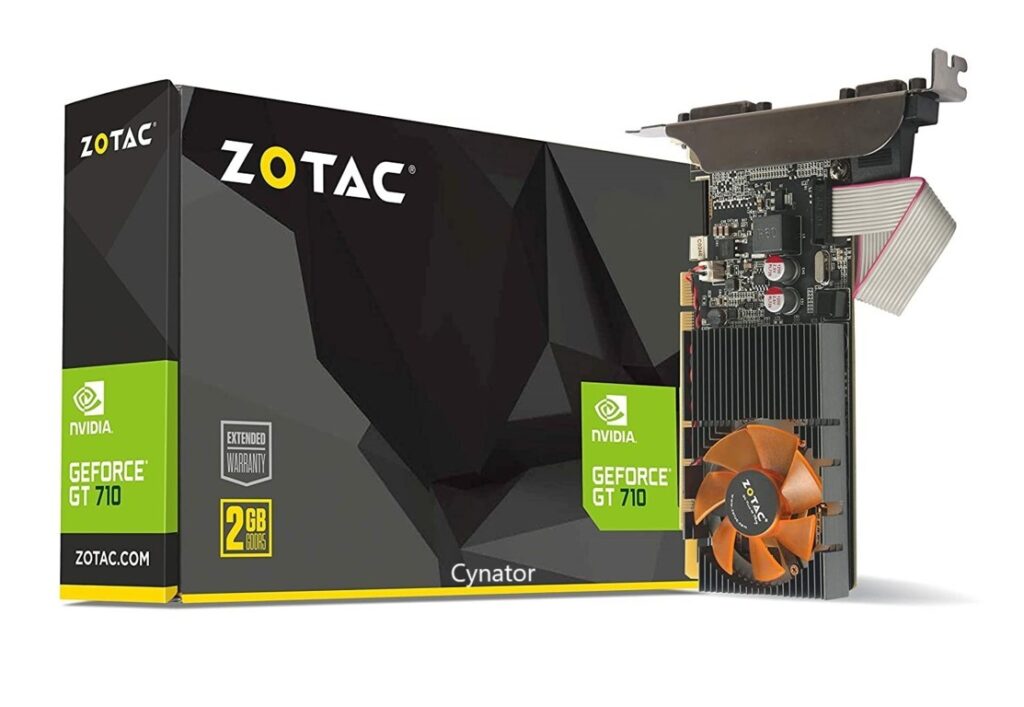 Zotac GeForce GT 710 2GB DDR3 Graphic Memory
NVIDIA Geforce GT 710 is a 64-bit graphics (gaming CPU) having a heat sink fan for cooling, which gives better performance, engine clocked at 954 MHz and memory clocked at 1600 MHz. Install at PCI-Express 2.0 slot. These graphics are sufficient for PUBG gaming, Video editing, AutoCAD software run, etc. Having 192 CUDA cores. It has display outputs DL-DVI, VGA, and HDMI for better graphic display pictures. You can connect 3 different displays, the recommended power supply is 300W, it consumes 25W, supports Windows XP, Windows Vista, Windows 7, 8, 10. Read More
Click Here to Buy ₹ 3299
You can also buy Asus Geforce GT 710 2 GB DDR5 Graphics card costs the same price about ₹3,312. But the heat sink fan is missing in this graphics, heat sink is provided.
5. RAM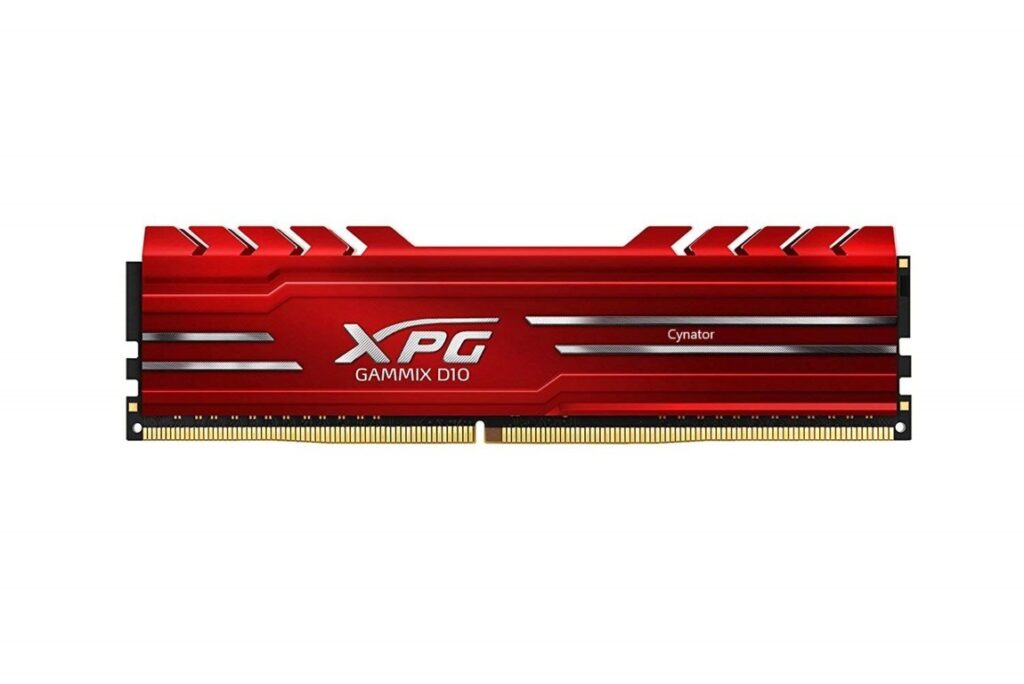 ADATA XPG GAMMIX D10 8GB DDR4 2666MHz
It is specially designed for the Gaming CPU's, with high-quality PCB's, D10 help in better signal transfer quality and keep up steady functioning at all the time. It also has a feature of safer overclocking.
ADATA is a Taiwanese company. This ram is best for this Desktop setup. Read more
Click Here to Buy ₹ 2808
6. Storage
SATA SSD 240-GB
You can easily install SATA SSD in place of HDD. SSD has a much more faster read and write speed. It boosts your PC booting time and process very fast. Read More
You can also use M.2 SSD and NVMe using PCI-Express Gen2 x4. You can buy a Honelife PCI-E adapter for the M.2 SSD and install it on the PCI-E board in the motherboard. It cost's around ₹699.
Click Here to Buy ₹ 2611
7. PSU (Power Supply Unit)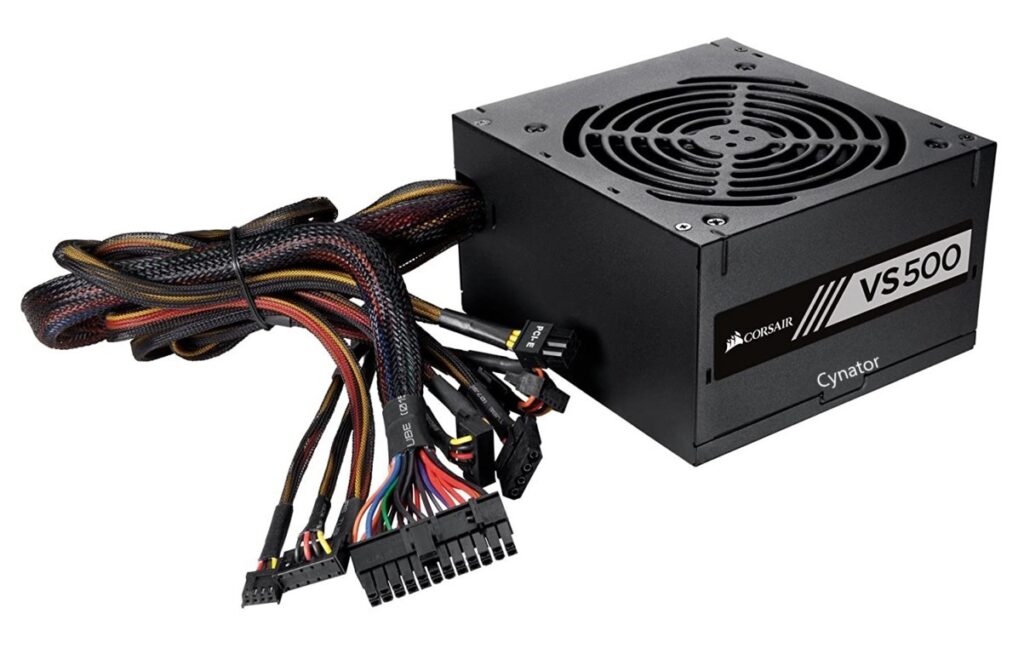 Corsair VS500 80 Plus
Corsair VS500 is sufficient for this assembly and it is known for its compatibility and reliability. It delivers +12V 500W power to your PC. This is an excellent Power Supply Unit for your PC. It has a low noise heat sink fan, which is thermally controlled, it has 80% efficient, so it produces fewer heats and requires lower energy bills. Read More
Click Here to Buy ₹ 3550
Important Note: The price of all parts varies according to the time. The price does not change much, little goes up or down.