Last Updated on 14/03/2022 by Krishna
Recover permanently deleted files in windows is not magic. It is a very simple concept of memory management. To understand the concept of how it works, let me explain it to you. Once a file is stored in a hard disk, it takes some block of memory. And the file is assigned to the address of that memory. When we delete some files, only the address is deleted. And when we store some new data, it will replace the memory storage block whose address is deleted. If your data is still in the memory, then we can restore the deleted files with the help of software.
If your file or data is in recycle bin, then surely you can recover from there. But If your file is permanently deleted, then it is hard to recover your data. Windows do not provide any software that can recover the deleted file. So we are going to use some external software. For most of them, you have to pay but some are free to use.
How can I recover permanently deleted files from windows for free?
Recuva is free software that can recover permanently deleted files from your computer. It is a product of Ccleaner. You can recover any files.
How Recuva works?
Install Recuva and open it.
Select drive
Click at scan.
Select your file
Click on info, and it will show the details of the file.
Check state It will show poor, or unrecoverable, or excellent. (If it shows excellent, then you can recover your file without any problem. And If it shows poor or unrecoverable, then please do not try to recover it.)
Right-click on the file and click recover highlight.
Select drive and folder where you want to save recover file. (For safety purpose, please choose a different Drive for recovery)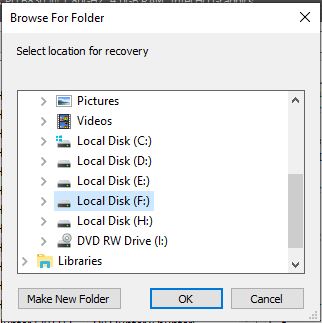 Click ok, and it will recover your file.
You can access your recovery file wherever you choose the folder.
How much data can Recuva recover?
There is no limit on the size or number of files. You can recover as much as you want.
Is Recuva free?
Yes, it is free. And it has a paid version too. You can see the plans below.
If you liked this method, then I am sure you will like the method to download youtube videos and pdf books. You can take a screenshot in windows without any external software. To know the details click here. Here is some other software you can use to recover files.
Software used to recover permanently deleted files.